'Not the thinnest of reeds': Twitter denies any connection to ISIS murder of an American
Published time: 15 Mar, 2016 05:08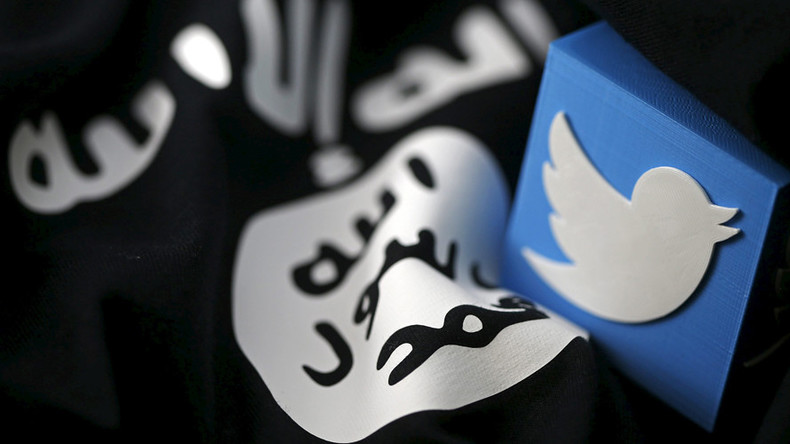 Twitter is seeking to dismiss a lawsuit that claims its platform is responsible for a terrorist murdering a US citizen. The social media company said it is immunized under US law "for harms allegedly resulting from third-party content."
"The complaint does not allege any direct connection between Twitter and either Abu Zaid or the attack on the police compound in Jordan that killed Lloyd Fields," Twitter wrote in its motion to dismiss filed in US District Court California, San Francisco division on Thursday.
"Nor does it allege that Twitter itself created any of the Tweets, message, or other content that the Complaint strains to link, even indirectly, to that attack," argued Twitter. "Not even the thinnest of reeds connects Twitter to this terrible event."
Tamara Fields, the plaintiff and widow of Lloyd Fields, thinks otherwise.
According to the complaint, Lloyd Fields Jr. was killed on November 9, 2015 by a "lone wolf" terrorist attack at the police training center in Amman, Jordan, where Fields who was working as a government contractor.
The man who killed Fields as well as four others was a Jordanian police captain named Anwar Abu Zaid. Abu Zaid's brother told reporters that Abu Zaid had been inspired to carry out the heinous crime by Islamic State's (ISIS) brutal execution of Jordanian pilot Maaz al-Kassabeh who crashed in Syria in February 2015.
The lawsuit claims Twitter violated the Anti-Terrorism Act and "purposefully, knowingly or with willful blindness" provided "material support to the preparation and carrying out of acts of international terrorism, including the attack in which Lloyd Fields Jr., was killed."
Tamara Field argued that the microblogging social media giant was responsible on the grounds that its "ubiquitously available online communication platform, which has hundreds of millions of users worldwide, alleged was used by other terrorists (though not Abu Zaid) to transmit information promoting their views and activities."
"Without Twitter, the explosive growth of ISIS over the last few years into the most feared terrorist group in the world would not have been possible," Fields asserted.
Fields argues that Twitter allowed ISIS to use 70,000 accounts on its network which she claims abetted her husband's murder.
The suit does not allege that any chatter on Twitter was directly connected to Fields' death. However, it does describe a terror-laden message the shooter sent friends via the WhatsApp mobile messaging platform days before Fields was killed, according to ArsTechnica.
Twitter argued, in its motion to have the case thrown out under Section 230 of the Telecommunications Act of 1996, Congress immunized entities like itself against lawsuits over liability for harmful or unlawful third-party content, "including suits alleging that such entities failed to block, remove, or alter such content."
While Twitter claims it is not legally liable for how terrorists use Twitter, it is nonetheless removing tens of thousands of accounts connected to terrorism.
A hearing is set for April 20.