Calling all MacGyvers: DARPA's Improv program invites you to DIY a bomb
Published time: 12 Mar, 2016 00:40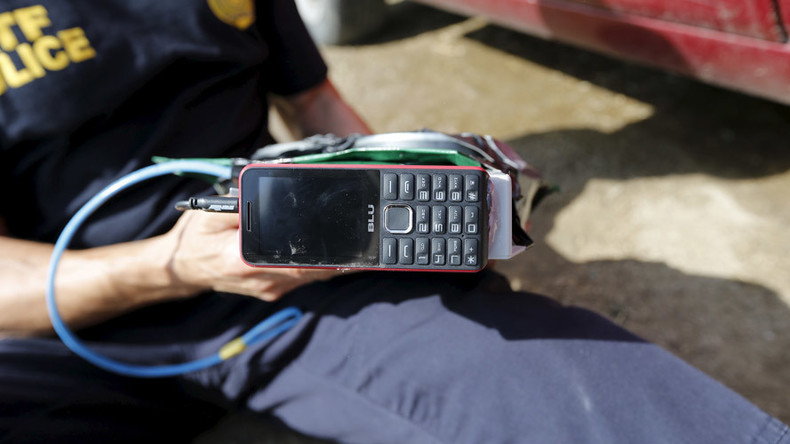 The Defense Advanced Research Projects Agency (DARPA) is seeking techies to help fight terrorism. The US military, after spending decades in a struggle to defend itself against improvised weapons, is now inviting inventors to get explosively creative.
Whatever device this article is currently being read on, in the wrong hands, could become a weapon. Technology such as USBs, off-the-shelf software and cell phones have all been deployed against US or US-backed forces. Now the US hopes to return the favor, according to Ars Technica.
What makes fighting against improvised weapons so difficult is that they can be made from almost anything, from non-military drones to gardening tools. In its announcement, DARPA encouraged inventors to use anything from widely-available commercial technology to "highly specialized, domain-specific technology such as construction, salvage, or surveying equipment."
The engineers, researchers, developers and hobbyists DARPA hopes to recruit would come up with "innovative research proposals for prototype products and systems that have the potential to threaten current military operations, equipment, or personnel and are assembled primarily from commercially available technology."
Before anyone starts building a chlorine bomb in their backyard, however, it is important to note that DARPA asks that all proposals stay within the boundaries of local, state and federal laws. The process begins with a two page abstract, outlining the idea. From there, the agency will give the go ahead – or the red light – to the ideas it receives.
DARPA approval would start a long process leading to a three-phase procedure for determining winners. A $40,000 prize is awarded to all who pass the first phase,called the Feasibility Study. From there, proposers continue on to prototype construction. Those who are selected to build prototypes will receive a $70,000 award. The final stage is an evaluation of the prototypes at a government facility. Winners will receive an additional $20,000.
The program is open to both US citizens as well as foreign nationals. So, techies, do your worst.