Dustin Hoffman's tragic family history traces back to Ukraine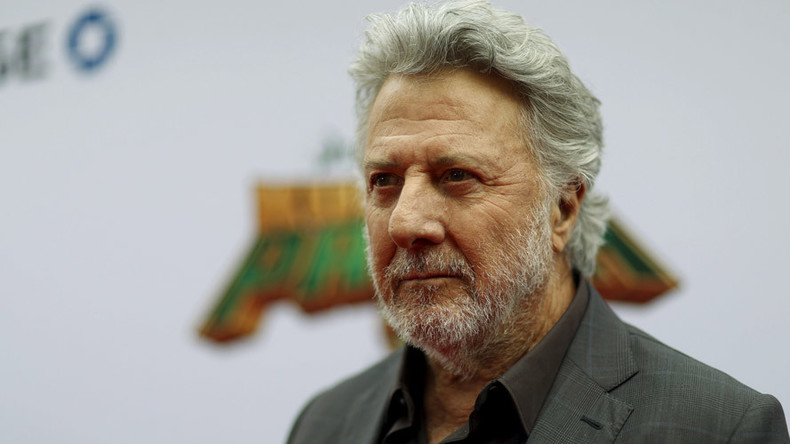 Actor Dustin Hoffman broke down into tears after learning how his not-so-distant relations faced hardship, disability, and death to escape pogroms in Ukraine to reach America.
The Oscar-winning actor appeared on the PBS genealogy series Finding Your Roots this week and told how he never knew the name of his paternal grandparents.
Host Henry Louis Gates informed the 78-year-old how Hoffman's grandfather Frank left Chicago around 1919 to return to what is now Ukraine to find his parents, Sam and Esther Hoffman, after learning that Jews were being killed in pogroms in Bila Tserkva.
When Frank landed there, he was arrested and executed by secret police soon thereafter, having never discovered that his parents had already been arrested as well – and that his father, Sam, was already dead.
Dustin Hoffman's great-grandmother Libba fought on, surviving five years of pogroms before eventually escaping to Argentina.
At age 62 she moved on to America, arriving in 1930 in poor health, having lost an arm and suffering from poor vision and "senility".
When shown Libba's Ellis Island records, detailing her physical health issues, the actor broke down into tears, with host Gates describing her as "the hero of your family tree".
"Why did he want to erase all this?" asked a teary Hoffman, referring to why his father never told him of his family's tragic past.
"They all survived for me to be here," he told Gates.
"My father was an atheist," Hoffman recalled in the program. "And we grew up not having a religion and my mother had a nose job to anti-Jewish herself. And I think in some way they were trying to pass."
"People ask me today, 'What are you?' " Hoffman said. "I say, 'I'm a Jew'."