Rare blood infection made 48 people ill, maybe killed 18 in Wisconsin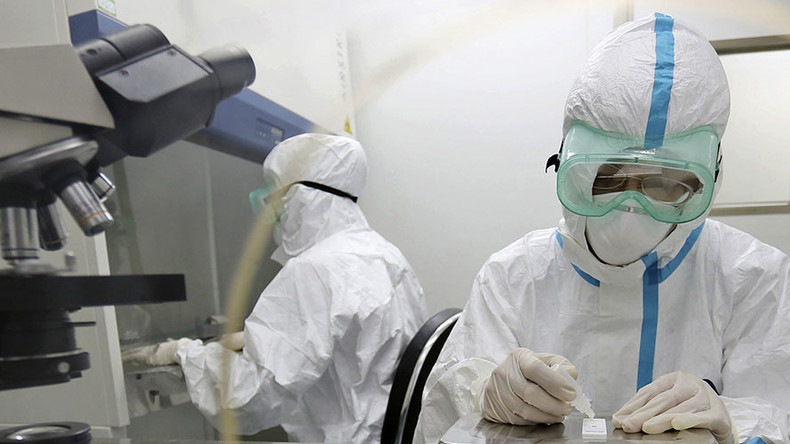 A rare bloodstream infection is mystifying Wisconsin officials as they try to determine whether it's behind the deaths of 18 people in the state. The illness has already affected 48 people since late last year.
According to the Wisconsin Department of Health Services (DHS), the cases have been logged since November 1, 2015, though the Division of Public Health was first notified about six possible cases between December 29 of last year and January 4, 2016. Since then, the number of cases has continued to rise, mostly affecting people over 65 years old.
The illness in question is called Elizabethkingia, a bacteria that infects the bloodstream and usually affects people with weakened immune systems and underlying health issues such as cancer or diabetes. So far, 18 people who tested positive for the disease have died, but officials haven't been able to confirm if Elizabethkingia was responsible.
Now, Wisconsin officials have called in the US Centers for Disease Control and Prevention (CDC) to help with their investigation.
"Determining the source of the bacteria affecting patients in Wisconsin is a complex process," State Health Officer Karen McKeown said in a statement. "While we recognize there will be many questions we cannot yet answer, we feel it is important to share the limited information we have about the presence of the bacteria, as we continue our work to determine the source."
At this point, officials aren't quite sure where to look. What's notable about this outbreak is that even though Elizabethkingia is seen in many types of environments around the world, including dirt and water, the cases in Wisconsin all involve a bacteria with the same genetic fingerprint, the Washington Post reported. This has officials wondering if there's a single source for the spate of illnesses.
"Our main priority here is to try and find out where this is coming from so that we can prevent additional cases," Dr. Michael Bell of the CDC's Division of Healthcare Quality Promotion said to Fox6.
"It could be getting into either a food supply or medication system or you name it, any number of ways."
Typically, health labs only see a case or two of Elizabethkingia every year. And while it can usually be treated with antibiotics, the Wisconsin DHS noted it is multi-drug resistant.
"It's safe to say that the outbreak is still ongoing and no source has been identified, but we're leaving no stone upturned with what is causing the outbreak," CDC spokesman Tom Skinner told WKOW.
All told, 12 counties have recorded cases of the disease, according to DHS: Columbia, Dane, Dodge, Fond du Lac, Jefferson, Milwaukee, Ozaukee, Racine, Sauk, Sheboygan, Washington and Waukesha.