Man charged with execution style murder of 9yo boy in Chicago
Published time: 9 Mar, 2016 21:48
Edited time: 10 Mar, 2016 04:33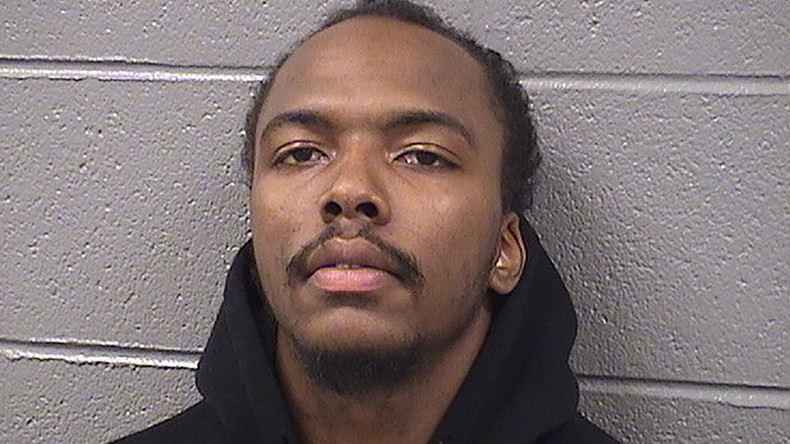 Chicago saw 400 lives claimed by homicide in 2015, but the murder of Tyshawn Lee stands out. The 9-year-old was shot execution style because of his father's gang affiliations. Chicago prosecutors named Dwright Boone-Doty as his murderer earlier this week.
Dwright Boone-Doty, 22, spotted Tyshawn Lee as he was on a swing set in a park. Boone-Doty approached the fourth grader and engaged him, playing with a basketball that Tyshawn had left nearby. He then offered to take Tyshawn to a corner store and buy him anything he wanted.
Tyshawn picked up his basketball and followed Boone-Doty. Five gunshots later and all that remained were Tyshawn's 83-pound body (37.5 kg) and the basketball that remained nearby, even in his last moments.
Lee's November 2 murder shocked even Chicagoans. Boone-Doty has been charged with the murder of Tyshawn Lee, as well as another murder police are not offering details on. He was already in jail on unrelated gun charges, which he has pleaded not guilty to.
"In nearly 30 years of policing, I have never witnessed such a hateful act of treachery and savageness toward an innocent child, whose life barely had the chance to flourish," Interim Chicago Police Superintendent John Escalante told reporters, continuing "And sadly [Tyshawn] paid the ultimate price for gang violence, senseless gang violence, that plagued his neighborhood."
A total of three men are believed to be involved in Lee's murder, all of whom are in the Black P Stones Gang. The first to be arrested was Corey Morgan, who was apprehended in late November, according to ABC News.
Lee was killed in retaliation for the murder of Morgan's brother, Tracey, and the shooting of his mother by a member of the Killa Ward gang, which inspired Morgan to kill "mothers, grandmothers babies and all." Morgan and a third man, Kevin Edwards, followed Boone-Doty in a black SUV while he killed the 9-year-old.
Boone-Doty is believed to be Lee's killer. However, Boone-Doty's original plan, which was recorded by a jailhouse informant, would have had an even more gruesome ending. Assistant State's Attorney George Canellis Jr. told the Chicago Tribune that Boone-Doty claimed that he intended to kidnap the child and torture him by cutting off his fingers and ears.
He was also monitoring Tyshawn's grandmother in a plot to kill her as well. Allegedly, Boone-Doty laughed as he told the informant about Lee's death, saying that he had "seen that bitch go in his head," and "Shorty, he couldn't take it no more," the Chicago Tribune reported.
Prosecutors say Doty claimed that he had planned to go back to the park and shoot more children, but the police presence at the scene deterred him.
The Tribune reports that Lee's mother left the courthouse during Tuesday's bond hearing and could be heard screaming from outside.
Lee was targeted due to his father's alleged gang ties, despite the fact that Lee mostly lived with his grandmother.
"It's hard to accept," Boone-Doty's mother told the Chicago Sun-Times, "You don't think I would try to do all I could to turn my baby around?"
WFLD reports that, five days after Tracey Morgan's death, Boone-Doty opened fire on a car, killing 19-year-old Brianna Jenkions. Cook County State's Attorney Anita Alvarez said that Deshari Bowens, another person in the car, had dreadlocks and Boone-Doty believed him to be a rival gang member.
Public Defender Amy Campanelli, whose office is representing Boone-Doty, declined to comment on the charges.