Boston bombing survivor killed in alcohol-fueled car crash in Dubai
Published time: 8 Mar, 2016 18:28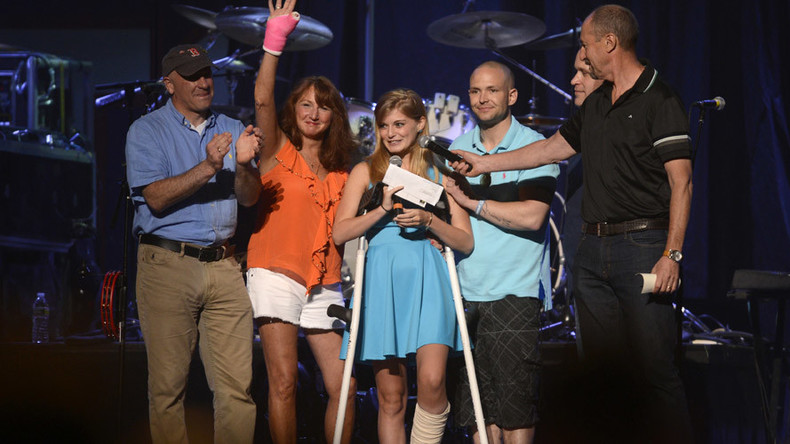 The post-9/11 stat that you're more likely to die in a car crash than a terrorist attack became horribly clear this weekend when Boston bombing survivor Victoria McGrath died in a sports car crash in Dubai.
Nearly three years after suffering shrapnel wounds to the leg from the first of two bombs, McGrath, 23, was killed along with three others after their rented Ferrari 458 Spider slammed into a pole.
The car was said to be going close to 90 mph in a 25 mph zone when it crashed, breaking the car in two on impact.
The car was meant to hold two passengers, but four were in the car at the time of the accident. Priscilla Perez Torres, Toronto fighter Cody Nixon, and James Portuondo were also killed in the accident.
Cody Nixon, a fighter from Toronto, had posted a photo of the car on Instagram a few hours before the tragedy.
"Just landed into Dubai picked up the Ferrari! Don't worry I won't speed," he posted.
According to Alayan News, the driver and one other passenger were under the influence of alcohol.
McGrath was featured in one of the memorable images from the Boston Marathon Bombings in 2013, in which she is depicted being carried by a fireman.
She and Torres were to graduate from Northeastern University this year.