Customer shoots Philadelphia eatery employee in 'table cleaning' dispute
Published time: 7 Mar, 2016 00:25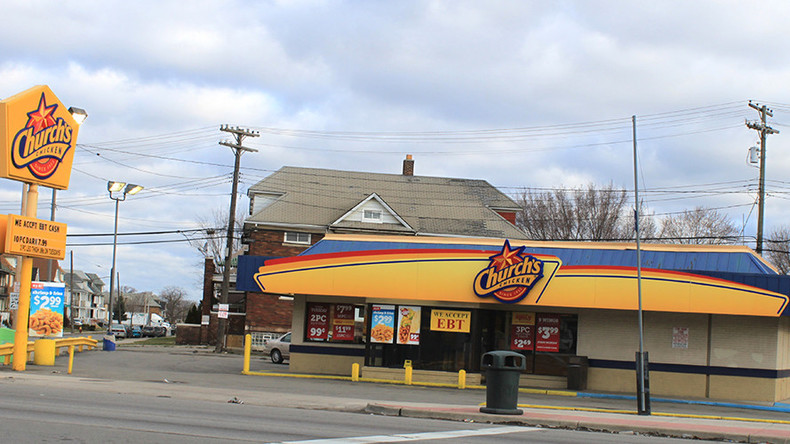 An irritated customer at a restaurant in North Philadelphia has shot and critically wounded a man at Church's Chicken, after one of the staff members reportedly refused to stop cleaning tables next to him. Police are hunting for the suspect who fled the scene.
The shooting took place at a Church's Chicken restaurant in the 3,600 block of North Broad Street, 6abc reported. The suspect, described as a black male, 5 feet 7 inches in height, was eating his dinner while an employee of the restaurant was cleaning tables nearby.
The confrontation took place when the customer asked the employee to stop, and the staffers brother, who also works at the restaurant, intervened in an effort to resolve the conflict – but was instead shot in the chest.
The victim was transported to Temple University Hospital and remains in a critical condition, according to police.
The gunmen has fled the scene with police now hunting for the suspect, who might have also been involved in another shooting shortly before the restaurant incident.