Smith & Wesson sales skyrocket after San Bernardino attack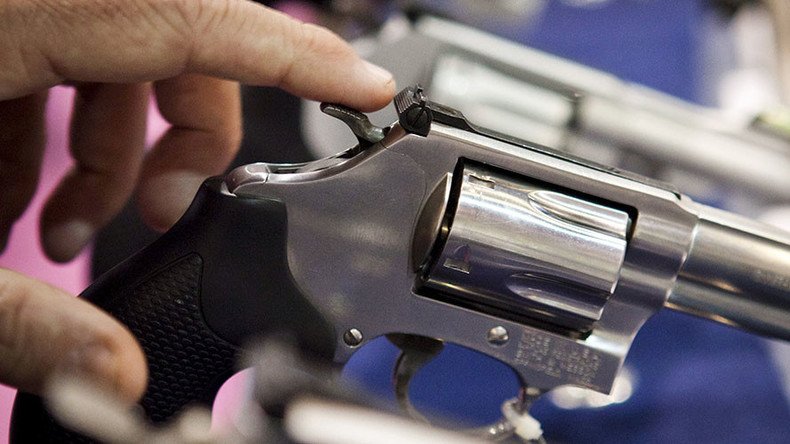 Gun maker Smith & Wesson has announced big increases in sales for the period following the San Bernardino massacre, when one of its assault rifles was used by the attackers.
One of America's largest gun makers, the company almost doubled its profits in the third quarter of its fiscal year, which ended on January 31.
"The combined strength of our firearms and accessories businesses delivered an exceptional performance, driven by healthy consumer demand across our growing portfolio of firearm and outdoor lifestyle offerings," said James Debney, Smith & Wesson Holding Corporation President and Chief Executive Officer.
S&W's quarterly net sales stood at $210.8 million from November 2015 through January 2016, a 61.5 percent jump from the $130.5 million in net sales for the same quarter the previous year. The profit exceeded the company's own expectations for the quarter. In January, the company said it was estimating its quarterly revenue to be as high as $180 million.
"In addition, our product sell-through at distribution was much stronger than we had anticipated," Smith & Wesson said in its report.
For the fiscal year ending April 30, the company now expects net sales to reach between $712 million and $717 million, up from the $660 million it forecasted before.
Following the earnings release, Smith & Wesson's shares spiked 6.3 percent to $27.
The report comes on the heels of the FBI's recent announcement that it completed a record number of background checks in February.
According to the agency, 2.61 million checks were completed last month alone, making it the third busiest month in the history of the National Instant Criminal Background Check System.
You can share this story on social media: