Washington refuses to reveal details of cooperation with Dutch investigators over MH-17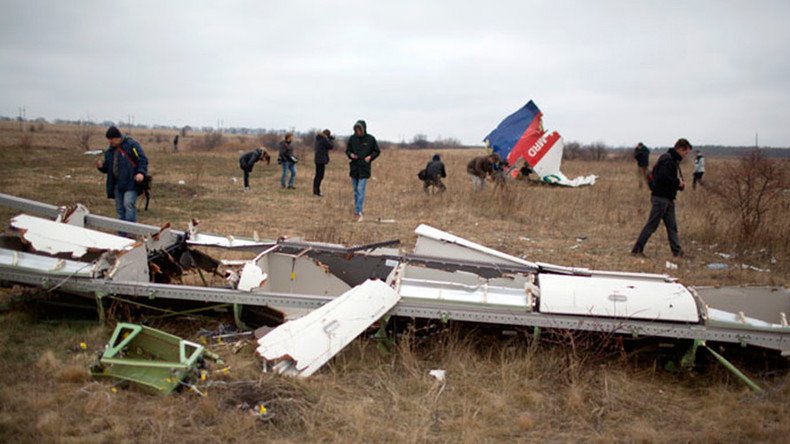 The US State Department declined to answer questions about what information Washington may have shared with the Dutch authorities in the MH-17 probe. Dutch parliamentarians have criticized the absence of evidence the US said it had about the incident.
READ MORE: Dutch MPs slam secrecy, question lack of evidence in MH17 investigation
Malaysia Airlines Flight MH-17 was shot down over eastern Ukraine on July 17, 2014, killing all 298 on board, most of them citizens of the Netherlands. The Dutch Safety Board released a report into the incident last October, concluding the plane was shot down by a surface-fired anti-aircraft missile. However, recently revealed government correspondence admitted the investigators had no raw radar data, useful footage or satellite images of the missile launch.
Among the questions raised by Dutch MPs was an issue concerning raw radar data and satellite imagery that the United States claimed to have in its possession and which it called strong evidence.
When asked about this data, State Department spokesman John Kirby referred reporters to the Dutch government, insisting only that the US was "working together" with the investigators.
"What kind of data has the US shared with Dutch investigators on the downing of MH-17?" asked RT's Gayane Chichakyan.
"I'm actually not going to be able to give you a lot of information on that," Kirby replied. "There's still an active review going on and I'd refer you to the Dutch government. I'm not going to be able to give you much more detail on that."
"You haven't given us any detail, at all. Not 'much more,' – there's none," objected AP's diplomatic correspondent Matt Lee.
"We've continued to communicate," Kirby persisted.
"We're continuing to communicate right now, but I'm not getting any answers, and no one else is here," Lee shot back. "So what does that mean?"
"It means that we're cooperating with them and assisting them in their efforts. I'm not going to get into the details of what that is," Kirby was adamant.
"But that answer means nothing!" Lee said.
"I've answered the question," Kirby replied, referring all further question on the subject to the Dutch government.
You can share this story on social media: