US B-52s to perform 'not normal' exercises in Norway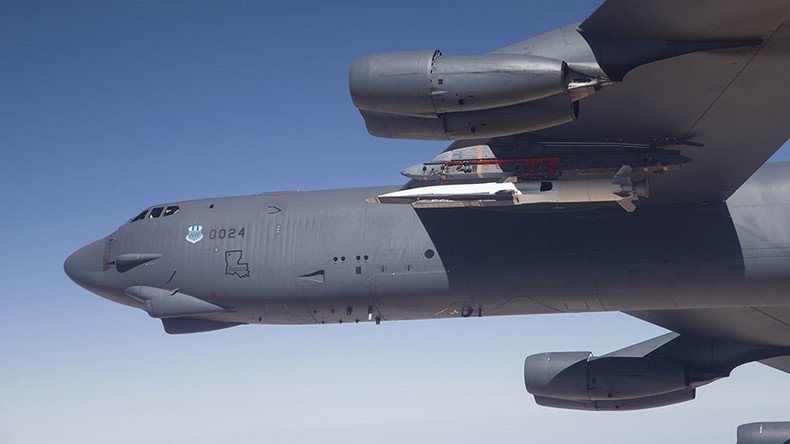 Three B-52 Stratofortress bombers that have moved from the US to Europe are set to participate in military exercises in Norway. A top US commander characterized the redeployment as "not normal."
The move, which began last week with the bombers and 200 support airmen being stationed in Spain, is part of the Obama administration's build-up of US forces in Europe in response to European countries' anxiety over perceived Russian aggression.
However, US Air Force General Philip Breedlove said Tuesday that while the deployment of the B-52s was abnormal, the aircraft had been scheduled for NATO exercises and the move was not prompted by the actions of Russia, the Washington Post reported.
"It is a part of the exercise objectives… not a part of any response [to Russian actions]," Breedlove insisted, according to Sputnik.
The three bombers are assigned to the 2nd Bomb Wing and were rebased from Barksdale Air Force Base, Louisiana on Friday, and will temporarily stay at Spain's Morón Air Base.
"Strategic bomber deployments enhance the readiness and training vital to rapidly projecting global power and responding to any potential crisis or challenge," Admiral Cecil D. Haney, the commander of US Strategic Command, said in a statement.
The bombers provide a unique complement to the nuclear delivery capabilities of intercontinental ballistic missiles and ballistic missile submarines, Haney added.
The Norwegian exercise, called Cold Response, is meant to practice "high-intensity operations in winter conditions," according to the Pentagon. More than a dozen NATO countries will participate in the rehearsal that is meant to underscore NATO's ability "to defend against any threat in any environment."
In February, Secretary of Defense Ashton Carter announced that US military spending on Europe would be more than quadrupled from $689 million in 2016 to $3.4 billion in 2017.
You can share this story on social media: