Tennessee teen shoots family to avoid school
Published time: 2 Mar, 2016 21:29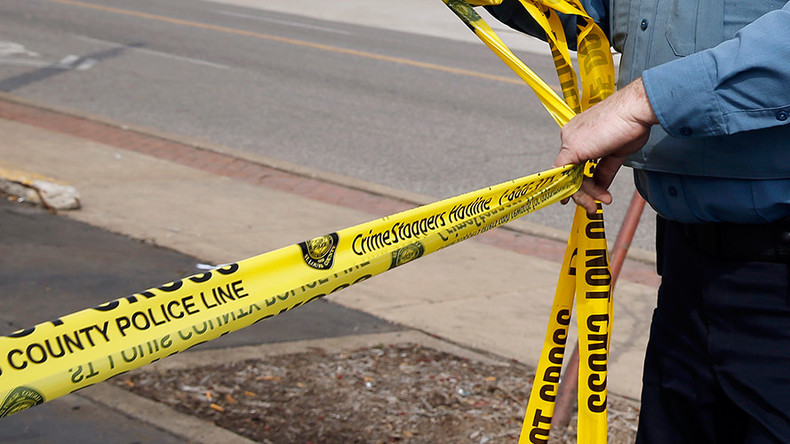 A 16-year old Nashville resident is accused of shooting his grandmother, sister and nephew because he did not want to leave his bed to head to school. He also tried to shot his mother, but she managed to escape.
"There was a quarrel about getting up and getting ready for the day when (at some point) the 16-year-old ran to a closet, got a 9mm handgun and started firing," said Kris Mumford, spokeswoman for the Nashville police.
Police responded to a report of an active shooting at 7:17am on Tuesday. Six nearby schools were placed on lockdown, Metro Schools spokesman Joe Bass said.
The boy, whose name has not been released yet, shot his 67-year-old grandmother, Earline Hill, twice. He also wounded his 12-year-old sister and 6-year-old nephew.
He then attempted to kill his 42-year old mother, but she managed to hide behind a couch. The teen's two-year old sister was also in the home when the shooting started, but she was not affected, police said.
"Fortunately these were non-life-threatening injuries," Mumford said. "These are disturbing actions as the community as a whole is addressing youth violence. It's going to take all of us working together to try and dissuade people from using this kind of violence."
The teen then left the home on foot and tossed the gun at a nearby apartment, where the police found it shortly after. He was later captured while walking in the near a set of railroad tracks, the Tennessean reported. The 16-year-old has refused to talk to domestic violence detectives, according to the police.
The boy has been indicted in Juvenile Court, and charged with four counts of attempted homicide and one count of reckless endangerment.
A student of Johnson Alternative Learning Center, the teen reportedly has a misdemeanor arrest history, but had never gone that violent.
The family said they were not aware of a handgun in the house.
The grandmother is being treated Vanderbilt University Medical Center. She is expected to recover soon. The two children had grazing wounds and were taken to Monroe Carell Jr. Children's Hospital at Vanderbilt.