Minister Farrakhan praises Trump for not wanting 'Jewish' money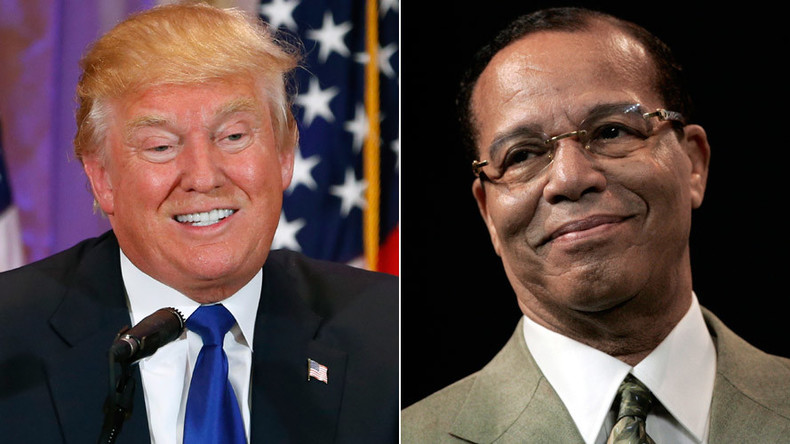 Republican presidential hopeful Donald Trump received praise from Nation of Islam leader Louis Farrakhan this week for refusing to take money from the Jewish community.
Minister Farrakhan made the comments during a sermon on Sunday to mark Savior's Day, stopping short of fully endorsing the candidate.
The 82-year-old praised Trump as "the only mem­ber who has stood in front of the Jew­ish com­mu­nity and said I don't want your money."
He accused the community of controlling American politics and "can­not afford to give up con­trol of the pres­i­dents of the United States".
His comments relate to Trump's meeting with Jewish Republican Committee board members in December last year, in which Trump said he was "the best guy" for Israel and could negotiate peace with Palestine within six months.
"You're not gonna support me because I don't want your money. You want to control your politicians, that's fine." Trump said at the meeting, repeatedly referring to those in attendance as "negotiators".
In Sunday's sermon, Farrakhan added, "Not that I'm for Mr Trump, but I like what I'm look­ing at."
Farrakhan is yet another controversial figure praising Trump, following supportive words from former Ku Klux Klan grand wizard David Duke and far-right French politician Jean Marie Le Pen.
READ MORE: KKK leader & Le Pen endorse Trump amid Mussolini scandal
Trump initially did not reject Duke, claiming a faulty earpiece during a CNN interview this weekend prevented him from hearing Duke's name, but he later denounced him after media uproar.
Farrakhan's comments are a reversal of his previous opinion of Trump.
In December, he said Trump would "take America into the abyss of hell" on Facebook.
The Minister has used the Savior's Day sermon before to criticize the Jewish community, including claiming they had a role in the 9/11 attacks in order to collect billions in insurance money.
Farrakhan has been repeatedly accused of playing a role in the assassination of his former mentor Malcolm X in 1965. He has denied the accusations, saying he believes the assassination was backed by the US government.