'We're fed up': 6 New Jersey newspapers call for Gov. Christie to step down
Published time: 2 Mar, 2016 05:14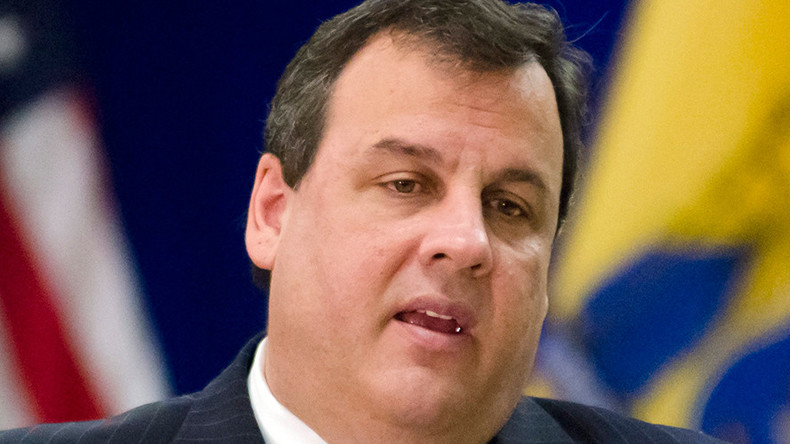 Six New Jersey newspapers have called for Chris Christie to step down as state governor in an editorial published Tuesday. Citing complaints over political hubris and failure as a public servant, editors accused him of opportunism and hypocrisy.
"We're fed up with Gov. Chris Christie's arrogance," the papers' editors wrote. "We're fed up with his opportunism. We're fed up with his hypocrisy. We're fed up with his sarcasm. We're fed up with his long neglect of the state to pursue his own selfish agenda."
The newspapers, all owned by newspaper conglomerate Gannett, made the call in an editorial released ahead of the polls closing on Super Tuesday.
The papers include Asbury Park Press, Bridgewater Courier-News, the Cherry Hill Courier-Post, East Brunswick Home News Tribune, Vineland Daily Journal, and the Morristown Daily Record.
The editorial cites a litany of complaints but the catalyst came at a press conference held in Trenton on Monday when Governor Christie announced his nomination of a state Supreme Court judge. During the announcement he refused to answer any questions, and when asked why this was, Christie replied, "because I don't want to."
The joint editorial admonished the governor for spending part of 261 days out of the state, using the state's "dime" for security and other expenses as he campaigned as a Republican presidential candidate. Then after abandoning his presidential run he endorsed Republican front-runner Donald Trump, and continued to stump for Trump in Arkansas and Tennessee.
"For the good of the state, it's time for Christie to do his long-neglected constituents a favor and resign as governor. If he refuses, citizens should initiate a recall effort," according to the editorial.
The state has serious, complex problems. It is considering a state gas tax to help pay for crumbling roads and bridges. Its pension system for public workers is underfunded by $90 billion, and homeowners are straining under escalating property taxes.
Editors complained that since the George Washington Bridge lane closure scandal more than two years ago Christie has avoided questions. In the scandal, Bridgegate, staff and political appointees of Christie colluded to create traffic jams in Fort Lee, New Jersey, by closing lanes for the upper level of the George Washington Bridge. It caused gridlock and massive back-ups for a whole week. A prevailing theory was that it was political payback against Fort Lee's Mayor Mark Sokolich (D) for not endorsing Christie in 2013 gubernatorial election. Federal prosecutors charged three for conspiring to commit fraud. Christie political standing was badly damaged by the scandal.
"Christie fails to acknowledge the role the Fourth Estate plays in a health democracy. Reporters have an obligation to ask questions on behalf of the public; government officials have an obligation to answer them," wrote editors.
The editorial further complained that Christie has not given reporters the opportunity to question him since his announcement on February 10 that he was abandoning his presidential run.
"What questions didn't he want to answer?" asked the editors.
"It has been obvious for at least two years that Christie has put personal ambition ahead of the interests of New Jersey citizens…New Jersey needs someone whose full attention is devoted to making life better for New Jersey's citizens. That won't happen until Christie steps down or is forced out," they added.
Christie was stumping for Trump in Florida on Super Tuesday.