200+ New Jersey hospital patients feared exposed to HIV, hepatitis B or C
Published time: 26 Feb, 2016 05:30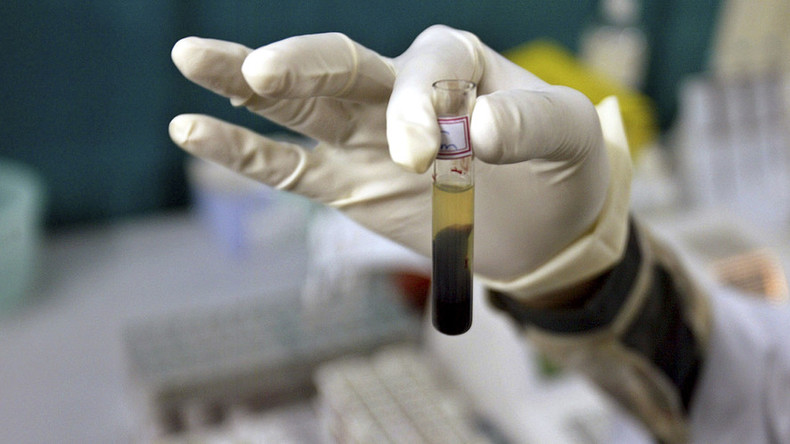 More than 200 patients at a New Jersey hospital may have been exposed to either HIV or hepatitis B or C after being treated with drugs possibly tainted with blood of an infected former employee.
Shore Medical Center in Somers Point has sent letters warning a total of 213 people who were treated at the hospital about the possible risk.
"We have contacted all patients who received certain intravenous medication between June 1, 2013 and Sept. 17, 2014," the center said in a statement.
All of them had received intravenous morphine or hydromorphone medications that Frederick McLeish, 53, a former pharmacist at the hospital, had replaced with saline solution in vials.
According to the Atlantic County prosecutor's office, McLeish had been authorized to prescribe, dispense, or administer medication, Reuters reported.
"We have been working with public health authorities to determine if patients could have been exposed to blood borne pathogens at Shore through contact with this employee's blood," the center said.
According to the hospital, there is a risk that the patients might have been exposed to either HIV or hepatitis B or C as a result of the drug tampering.
"Although the risk of infection is low, out of an abundance of caution, the Department of Health is recommending that affected patients receive testing for hepatitis B, hepatitis C and HIV," Dawn Thomas, a spokesperson of the Department of Health.
The hospital has called on patients who may have been exposed to get tested.
"We are providing free testing and support through every step and are partnering with local health department agencies during this testing period in order to be extremely cautious."
McLeish was arrested on January 21 and charged with drug tampering, theft, and drug possession, but was later released on bail.
He is expected to enter a plea at a status hearing scheduled for March 7. If convicted, he could face up to 10 years in state prison.