Too soon? San Francisco to give condoms to middle-schoolers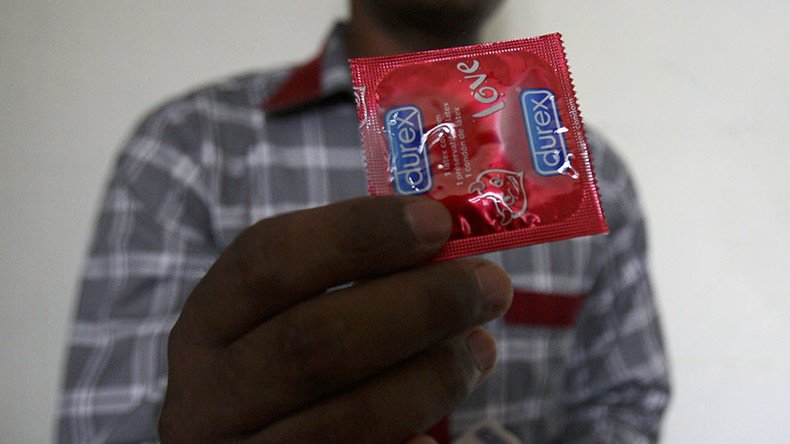 Middle schools in San Francisco, California will be able to hand out condoms to students without parental approval, the school board has decided. Parents of the 11-14 year-olds have not been supportive of the idea.
The San Francisco Board of Education unanimously approved a resolution to expand its Condom Availability Program to all middle schools in the district. The program will be funded by the city's Department of Public Health (SFDPH).
"We want to engage students in discussions about their reproductive health so they are equipped to make healthy decisions," said Kevin Gogin, the school district's director of safety and wellness, adding, "There is no research that supports providing condoms in schools increases sexual activity."
The San Francisco Unified School District (SFUSD) has been making condoms available in high schools since 1992. According to its biennial Youth Risk Behavior Survey, only 26 percent of high school students have had sex, which is far under the national average of 46.8 percent, Gentle Blythe, the district's spokeswoman, told KRON-TV.
Blythe added that the city's Department of Public Health is in favor of the expansion.
"As the STD Controller in San Francisco, I know all too well that San Francisco has among the highest rates of chlamydia, gonorrhea, and syphilis of any city in the United States," Dr. Susan Philip, who is the DPH deputy health officer and director, said in a letter of support. "Further, adolescents and young adults are at increased risk for chlamydia and gonorrhea infections, when compared to adults."
Many of the parents, however, did not take the news well.
"I feel that it is outrageous! I don't think middle schools should be giving 11 and 12 year-old children condoms without some parental option to opt out or being made aware," Lotta Bystrom told SF News Feed. "They are way too young to be given condoms in schools, and I'm Swedish and I consider myself liberal in thinking..."
Chinese-Americans make up 40 percent of parents in the district, according to former teacher and community activist Marlene Tran, who pointed out that the parents were not given proper notice of the change.
"How is it that so many middle school parents feel that they are being left out in the education of their children on this vital matter?" asked Tran.
The school board approved the initiative nonetheless.
"We always attempt to engage parents in the discussion when appropriate, and we encourage students to do the same, but we know this isn't always possible," Gogin, the district's safety and wellness director, told KRON.
Section 6925 of California's Family Code allows minors to receive reproductive healthcare, including contraception, without parental consent.
You can share this story on social media: