At least 14 new cases of 'possible sexual transmission' of Zika virus – CDC
Published time: 24 Feb, 2016 13:33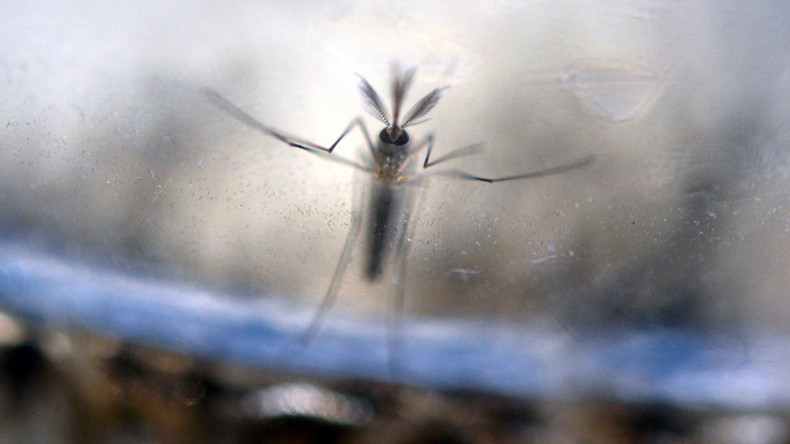 Health officials are investigating 14 new cases of possible sexual transmission of the Zika virus in the United States, including several cases involving pregnant women, the Centers for Disease Control and Prevention (CDC) reported.
In two of the new suspected sexual transmission cases that have been investigated, Zika virus infection has been "confirmed in women whose only known risk factor was sexual contact with an ill male partner who had recently traveled to an area with local Zika virus transmission," according to a CDC statement.

Tests have not been completed for their male partners yet. In all of the cases, travelers reported symptom onset within two weeks prior to their non-traveling female partner's symptom onset, the agency said.
In four other cases, preliminary tests have indicated that women were infected, but confirmatory tests are still pending. Eight other cases are still being investigated, the CDC reported.

"Sexual transmission of Zika virus from infected women to their sex partners has not been documented, nor has transmission from persons who are asymptomatically infected," the agency said.
So far, all of the 82 Zika infections diagnosed in the United States have involved people who traveled to outbreak regions. Earlier this week the CDC expanded its Zika travel advisory to two more destinations — the Marshall Islands, and Trinidad and Tobago.

The Zika virus is mainly spread by mosquito bites, and sexual transmission has been considered quite rare, with only two cases reported to date. Earlier this month, the Dallas County Department of Health and Human Services announced an occurrence of sexually transmitted Zika infection in Texas.

The CDC has recommended that men who have recently been to a Zika outbreak area use a condom when they have sex with a pregnant women, or to abstain from sex during the pregnancy. It also said that pregnant women should postpone trips to over 30 destinations with outbreaks.
There is currently no vaccine for the mosquito-borne Zika virus, which has already spread to over 30 countries in the Americas. Earlier this month the WHO declared the outbreak an international health emergency.
Although there's no definitive proof that it directly causes birth defects, scientists believe Zika could be linked to microcephaly (or abnormally small heads) in newborns, as well as to a serious neurological disorder in adults called Guillain-Barre syndrome. In most people Zika causes no symptoms at all or only mild ones that last about a week such as fever, joint pain, rash and red eyes.