Rare triple waterspout spotted off Louisiana's Lake Pontchartrain (VIDEOS, PHOTOS)
Published time: 24 Feb, 2016 04:54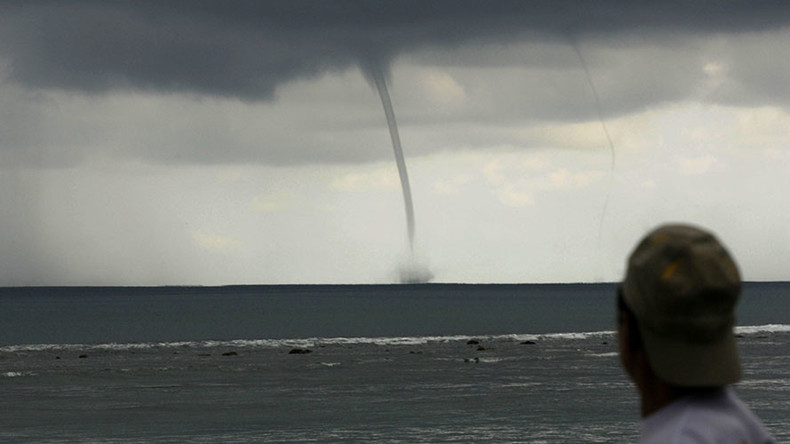 Spectacular images and video footage of three simultaneous waterspouts over Lake Pontchartrain in southern Louisiana emerged online after multiple tornadoes hit the state.
The waterspouts were spotted moving northwards over the lake situated between New Orleans and Mandeville on Tuesday afternoon.
Social media users captured the weather phenomenon on their devices and lost no time in posting their photos, videos, and impressions on various social networks.
Two smaller funnel-shaped clouds can be seen forming on either side of a larger waterspout, before fading shortly thereafter.
The official Twitter account for the National Weather Service in New Orleans released a tornado warning for the area shortly after tweeting about the waterspouts.
Multiple tornadoes caused three deaths across Louisiana and Mississippi, along with massive property damage, particularly in the Livingston area, located northwest of Lake Pontchartrain.