Kalamazoo shooting suspect picked up Uber customers during rampage - police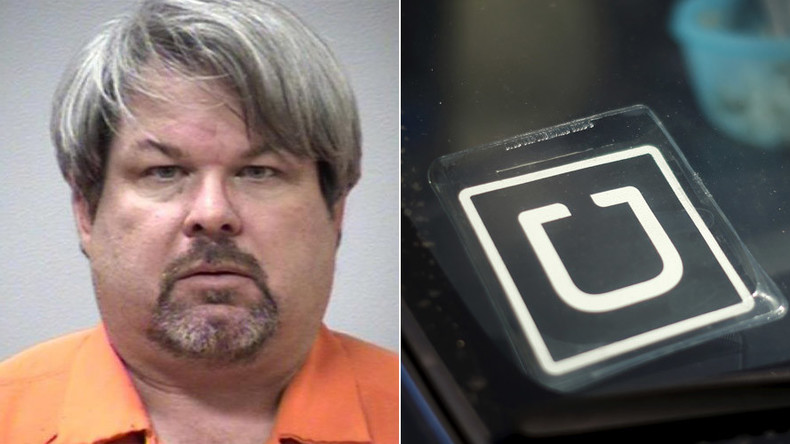 A bizarre twist in the Kalamazoo shooting rampage that left six people dead and two injured has seen the suspect revealed as an Uber driver who picked up customers throughout his alleged crimes.
Police say Jason Dalton chose seemingly-random victims in several parking lots including an apartment complex, Kia car dealership, and Cracker Barrel restaurant.
A 14-year-old girl is in a critical condition, authorities say, and the first victim, a woman who was shot multiple times, is "seriously wounded", according to WDIV-TV.
Uber confirms to ABC that Kalamazoo suspect Jason Dalton was a driver for Uber. He had passed a background check.

— Ben Stein (@AnotherBenStein) February 21, 2016
A statement from Uber's Chief Security Officer Joe Sullivan said, "We are horrified and heartbroken at the senseless violence in Kalamazoo, Michigan. Our hearts and prayers are with the families of the victims of this devastating crime and those recovering from injuries. We have reached out to the police to help with their investigation in any way that we can."
One local media outlet reports three people used Dalton for an Uber ride to the Fairfield Inn Marriott before he allegedly carried out the shootings at multiple locations.
WOOD-TV discovered a now-removed Facebook post warning Uber customers of dangerous driving from a driver who matches Dalton's description.
Kalamazoo County Undersheriff Paul Matyas said "There's no common denominator with any of these. This person was just waiting in the parking lot of the apartment complex. The one at the dealership they were looking at cars. The ones at Cracker Barrel they were just sitting in their cars. There is absolutely no common denominator through race, age, anything."
Authorities said Dalton has no previous criminal record.
Ride hailing company Uber allows drivers to taxi people for a charge.
Registered Uber drivers must undergo a background check that Uber claims is "industry-leading" in driver screening practices. Last year a San Francisco court heard that the company's background check failed to flag 25 drivers with criminal records in Los Angeles and San Francisco.
You can share this story on social media: