6 killed, 2 injured, in Kalamazoo shooting spree as driver targets 'random' victims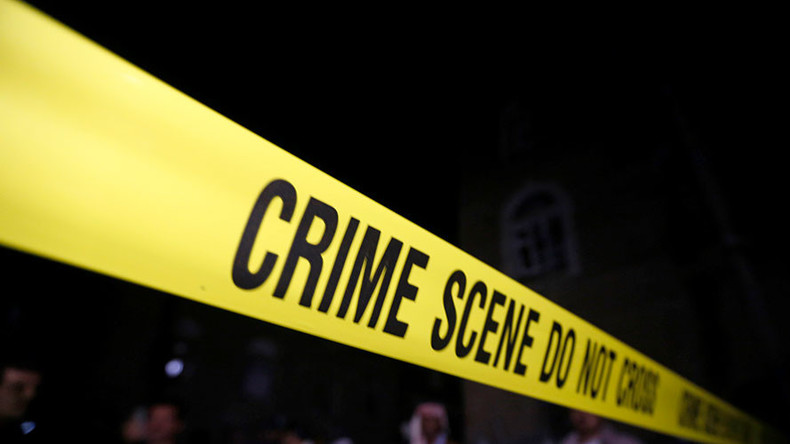 At least six people have been killed in ongoing shooting in Kalamazoo County, Michigan, local police said, adding that a suspect has been arrested in connection with the apparently random shooting.
"We had several shootings tonight in the county and in the city of Kalamazoo. They all appear to be related. We have multiple people dead," Kalamazoo County Undersheriff Paul Matyas told 24 Hour News 8.
Four people were killed at a Cracker Barrel restaurant, while two were killed at Seelye car dealership. At least two people have been injured in the ongoing series of incidents, Matyas told FOX 17.
A father and his 18-year-old son were among the victims of the shooting, local media reported.
The latest victim of the shooting spree was a 14-year-old girl, who was shot near the Cracker Barrel restaurant. She remains in serious condition.
"We have somebody who is just driving around finding people and shooting them dead in their tracks," the officer added.
Matyas told NBC News that police seem "to be dealing with a worst case scenario... these are random murders," Matyas said.
Authorities confirmed to the channel that they do not have a suspect in custody at this time.
Matyas said that the suspect was driving a blue Chevy HHR, while reports claimed that the shooter is driving in a light-colored GM-make SUV.
Nearly an hour after the deadly incident, police reported more shooting at OP Avenue and 6th Street in Texas Township in Kalamazoo.
The suspect is believed to have been a white male in his 50s. Deputies are asking anyone with information to call the Kalamazoo Sheriff Department.
Later, the local Police Chief confirmed to Newschannel 3 that "a strong suspect" in the shootings is currently in custody.
"Possible suspect apprehended without incident in downtown Kalamazoo, based on fitting the description," Kalamazoo Department of Public Safety wrote on Facebook, adding the authorities are "continuing the investigation to confirm if the correct person is in custody."
Police found weapons in the suspect's vehicle and the man did not resist when approached by officers, Matyas said. Police said the arrested suspect is 45 years
"The threat to the public is over,'' he added.
Local news identified the suspect as Jason Dalton, adding that police are currently searching his home.
Earlier local authorities reported one more drive-by shooting in Kalamazoo. A woman was taken to hospital after being shot several times, police said, adding that the shooter who managed to escape the scene of the incident is believed to be in a light-colored GM-make SUV.
You can share this story on social media: