Nebraska bank denies entry to Muslim woman for wearing hijab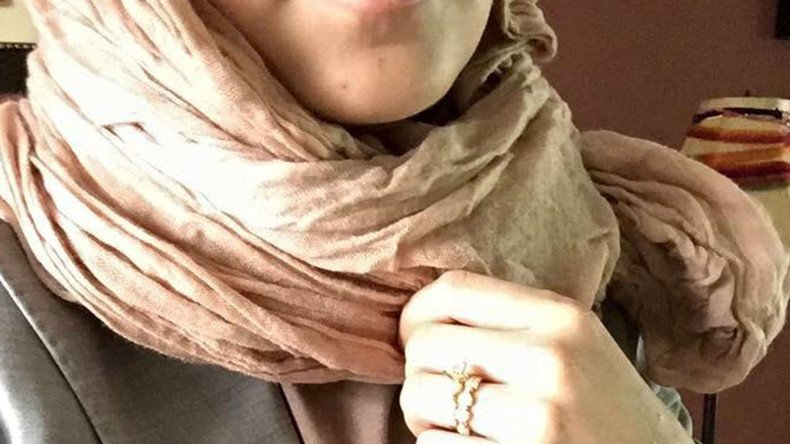 A Muslim woman was denied entry to a bank in Nebraska after refusing to remove her head scarf. Following the woman's complaint, the bank then decided to adjust its security policy regarding religious headwear.
According to KETV, the woman went into the Security National Bank on 78th & Cass Street in Omaha, Nebraska to open an account on Tuesday. Upon entry, a bank employee asked her to remove her hijab. The woman refused to follow the request saying she could not do it out of her faith. She was asked to take off the hijab multiple times before she finally gave in. However, despite that she was still denied entry.Police were called to the bank's headquarters but did not file a report.
The bank, which was reportedly robbed in December by two people whose faces were covered, then apologized, saying its policy was only aimed at protecting the staff and customers.
"Security National Bank respects everyone in our community. The incident that occurred yesterday at our 78th & Cass location was in no way intended to be discriminatory. If it caused offense in any way, we are truly sorry".
"For security reasons, our policy for all walk-in customers is to remove all face, eye and head coverings to allow our employees and security cameras to have a clear view of each person entering the bank. We routinely ask individuals to remove their hats, scarves and sunglasses prior to entering. This is done in an effort to keep our customers and employees safe," the bank said in a statement.
However, the woman's friends said that the bank had no excuse to act in such a way.
Sarah Ouedraogo and Bre Sheikh, the woman's friends, who are also members of Islamic Center of Omaha, slammed the bank saying that it discriminated against her religious beliefs.
"If it was a different person, different situation, different religion, if it was a nun going in would she have been denied? She wouldn't have been denied," Oudraogo and Sheikh told KMTV.
"They have to understand that this is not a normal head cover," Ouedrogo told KETV. "It's for a religious purpose, and if she chose that, nobody can tell her to take it off," she added.
The woman told KETV she has been in contact with the American Civil Liberties Union, a non-profit organization aimed at protecting individual rights, and is considering future options concerning filing a complaint.
On Thursday the Council on American-Islamic Relations (CAIR), a Muslim civil rights organization asked the bank to adjust its policy so that Muslim women would be permitted to come to the bank without removing hijabs.
On Saturday the Security National Bank released a statement saying it has reviewed its security policy.
"The bank revised its security policy to clarify that only items that obscure portions of a walk-in visitor's face must be removed. Religious head coverings that do not obscure the face are certainly allowed and have been in the past. The recent situation was an unfortunate misunderstanding," the bank said.
CAIR has helped to resolve several cases involving Muslim women headwear in the past. In 2014 it asked New Jersey banks to remove signs calling for removal of "hats, hoods, headwear and sunglasses". The posters were said to contain an image of a Muslim woman wearing a hijab along with a person with sunglasses, and men in a hat and a cap.
You can share this story on social media: