Massive bush fire burning on grounds of New Jersey refinery (PHOTO, VIDEO)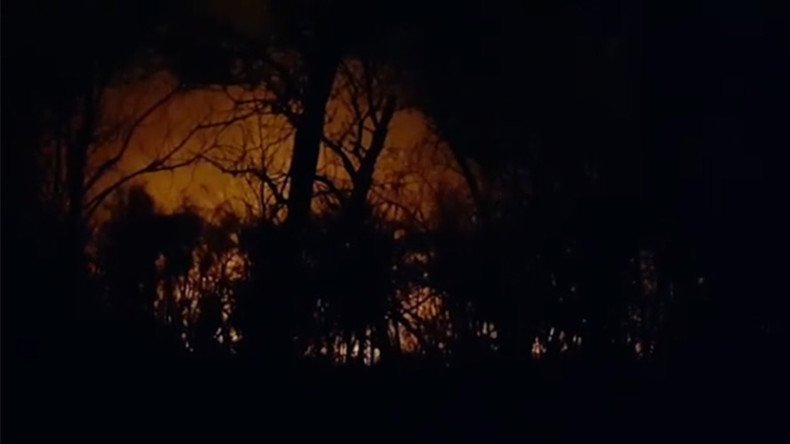 A brush-fire nearing a Sunoco oil refinery in West Deptford Township, New Jersey has already covered 25 acres.
The fire, which began at about 9:00 pm Friday remains at "one alarm," meaning a small unit of firefighters have been dispatched, though a local NBC station reports backup has been called. Officials are saying there is no threat to the facility. There are no reports of injuries.
Meteorologist Scott Derek reports westward winds coming from the refinery toward the fire. It is unclear at this point if this will hinder firefighter efforts.
The refinery holds about 6 million barrels of refined oil and regularly stores crude oil, ethanol, gasoline, heating oil, jet fuel, and other petroleum products. It sits on the Delaware River bank not far from Philadelphia, Pennsylvania.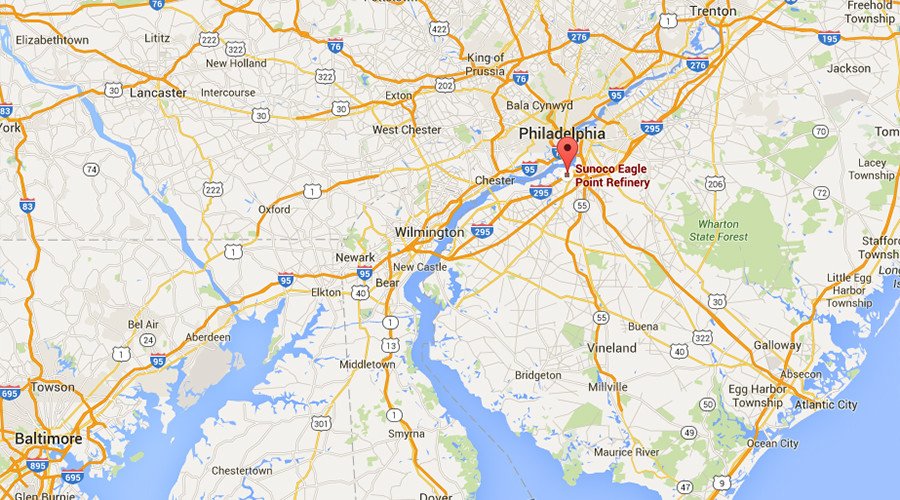 You can share this story on social media: