DoJ files motion to force Apple to crack San Bernardino shooter's iPhone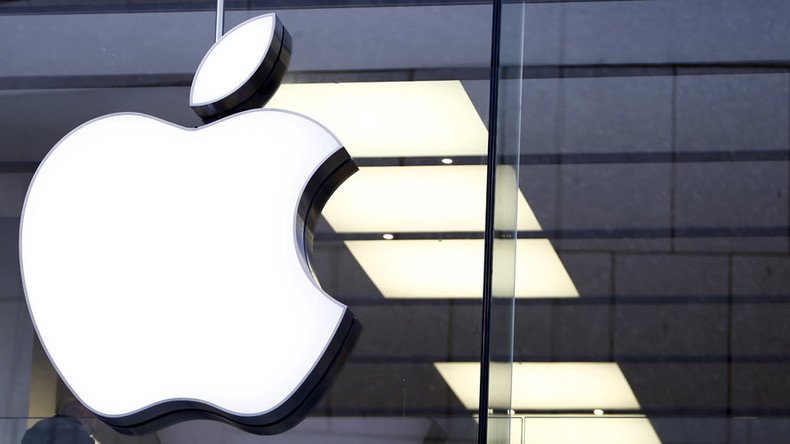 The US Department of Justice is escalating its legal fight against Apple, asking a federal judge to compel the company to comply with the FBI's order to open the iPhone used by one of the San Bernardino shooters.
Congress should resolve the dispute over encryption between Apple and the US Department of Justice, senior Apple executives said in a media conference call on Friday, Reuters reported.
Company executives expressed dismay at the DOJ's demand that the tech company create software to break through the encryption of an iPhone used by one of the attackers in the December 2015 San Bernardino mass shooting. They said such an official request was not appropriate for the US, considering its history of strong civil liberties protections.
This follows Apple CEO Tim Cook denouncing the court order in an open letter on Tuesday, in which he said that the kind of access that the FBI is seeking would reduce security for all iPhone users.
READ MORE: Apple v FBI: Your guide to the fight so far

"The United States government has demanded that Apple take an unprecedented step which threatens the security of our customers. We oppose this order, which has implications far beyond the legal case at hand," Cook wrote.
"The FBI wants us to make a new version of the iPhone operating system, circumventing several important security features, and install it on [the shooter's] iPhone," Cook added. "In the wrong hands, this software – which does not exist today – would have the potential to unlock any iPhone in someone's physical possession."
However, prosecutors said in a Friday filing that the tech giant has the technical ability to comply with the order, and that compliance doesn't give the government a backdoor into other iPhones.
"Rather than assist the effort to fully investigate a deadly terrorist attack by obeying this court's [previous order], Apple has responded by publicly repudiating that order," prosecutors wrote in the filing.
Syed Farook, who along with his wife, Tashfeen Malik, launched an attack in December where they killed 14 of Farook's coworkers at a holiday party in San Bernardino, California. The couple later died in a shootout with law enforcement.
Investigators found an iPhone left behind by the attackers, and federal prosecutors say the phone, which is owned by Farook's former employer, could be hiding "crucial evidence" related to the terror attacks.
Apple would have to create a new custom version of its operating system and install it on the attackers' phone to make it easier for the FBI to unlock. Earlier in the week, US Magistrate Judge Sheri Pym ordered Apple to create the software within a certain time frame.
Apple's opposition to the motion needs to come by February 26, and the legal battle is expected to escalate in the coming weeks. A hearing is set for March 22 in California.
You can share this story on social media: