Apple fixes 'Error 53' that bricked iPhones after third-party repairs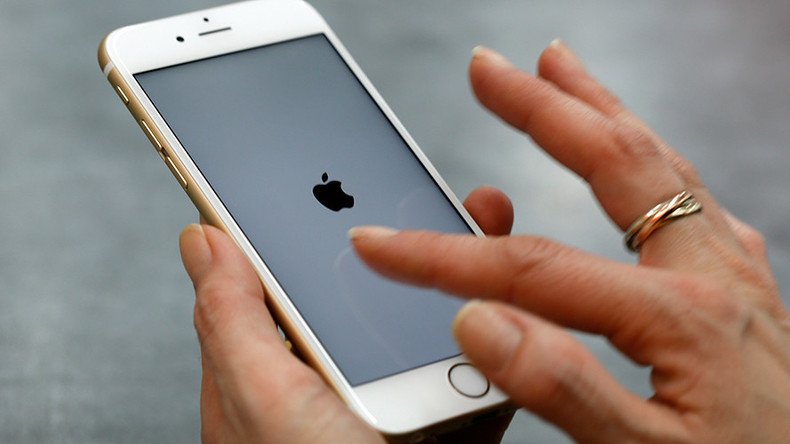 Apple has apologized for an error in iPhone software that renders the device non-functional when serviced by non-Apple technicians. The company has issued a fix in the form of a software update.
The tech giant released iOS version 9.2.1 via iTunes on Friday. It is intended to restore phones disabled by Error 53, caused by third-party repair shops replacing the connector that ran between the phone's Touch ID sensor and the Home button. The patch will also prevent the problem from occurring due to such repairs in the future.
Apple has also released a new support document on its site that covers the causes and repair methods for the error.
The company had previously said the error was a measure that existed to prevent fraudulent transactions and keep devices secure, according to the BBC.
In a statement to TechCrunch, Apple said that Error 53 occurs when a standard security test registers that the Touch ID sensor is not working properly.
"We apologize for any inconvenience, this was designed to be a factory test and was not intended to affect customers," the company said in its statement.
"Customers who paid for an out-of-warranty replacement of their device based on this issue should contact AppleCare about a reimbursement."
The apology comes at a time when the company had already received positive press for publicly standing by the security of its customers in the face of government pressure.
Apple CEO Tim Cook released an open letter to customers on Tuesday, saying that the FBI had asked the company to build a backdoor in all iPhones in the wake of the San Bernardino shooting, since the terrorists used an iPhone with encrypted data. While the company cooperated to recover the data in the specific case of the terrorists' phone, Cook said, it would not build a universal backdoor in iPhones, because that would compromise customer security.
"The government suggests this tool could only be used once, on one phone," Cook wrote in his letter. "But that's simply not true. Once created, the technique could be used over and over again, on any number of devices. In the physical world, it would be the equivalent of a master key, capable of opening hundreds of millions of locks — from restaurants and banks to stores and homes. No reasonable person would find that acceptable."
You can share this story on social media: