Miami police union calls for 'Formation' boycott against Beyoncé
Published time: 19 Feb, 2016 00:43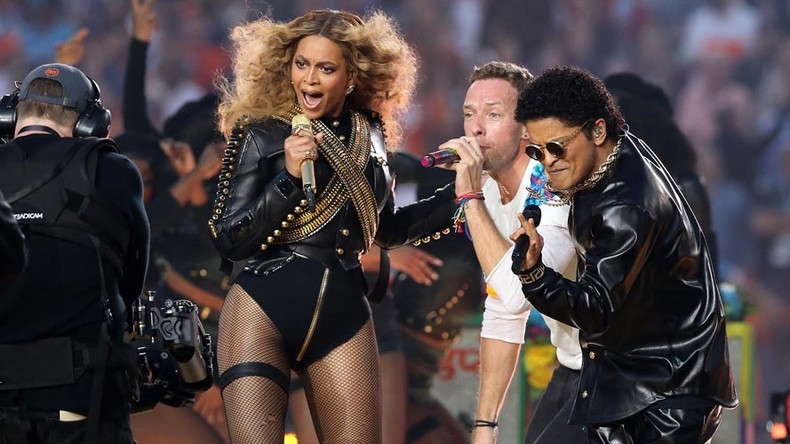 Miami's Fraternal Order of Police has announced plans to boycott Beyoncé's concert in April. Citing her Super Bowl performance, which referenced the Black Panther movement, the law enforcement labor union has called for others to join them.
Javier Ortiz, the president of the Miami FOP, is no stranger to the press. He has gained a reputation for doxing a Florida woman who filmed a police officer speeding, for calling Tamir Rice – a 12-year-old shot by Cleveland police – a thug, for press releases that included personal information about a woman who filmed police beating a man in handcuffs, and for posting Islamophobic tweets.
But recently, Ortiz has changed his focus to singer Beyoncé, saying in a press release that "The fact that Beyoncé used this year's Super Bowl to divide Americans by promoting the Black Panthers and her antipolice message shows how she does not support law enforcement."
"We ask all law enforcement labor organizations to join our boycott across the country and to boycott all of her concerts," he added.
With the singer about to start her Formation World Tour in Miami, a large-scale boycott could be trouble.
Beyoncé's Super Bowl performance is not the only thing that has stirred up controversy. The day before her appearance at the halftime show, she released a video for "Formation," which had images of black pride as well as a young boy with a hoodie raising his arms in front of police officers – a reference to the "Hands up, don't shoot" protests in Ferguson, Missouri.
It is not only Ortiz that has an issue with the "Single Ladies" singer, either. The New York Daily News reports that a Detroit police officer is under investigation after posting images that compared her back up dancers – wearing Black Panthers-inspired costumes – to the Ku Klux Klan. In addition, Milwaukee County Sheriff David Clarke, a regular guest on Fox News, told Fox that "[The backup dancers] coming out, Beyoncé, in those Black Panther type uniforms, would that be acceptable if a white band came out in hoods and white sheets in the same sort of fashion?"
Meanwhile, FOX 13 News reports that no Tampa police officers have agreed to work security for her concert on April 29th. Normally, concerts are secured by off-duty officers for extra money, but the signup sheet to work the event remains blank.
In other Beyoncé news, a protest against the singer took place on Monday in front of NFL headquarters in New York City. Originally started by an anonymous Eventbrite user, the protest drew no more than three participants who were far outnumbered by counter-protesters.