Hillary Clinton expands huge superdelegate lead since New Hampshire loss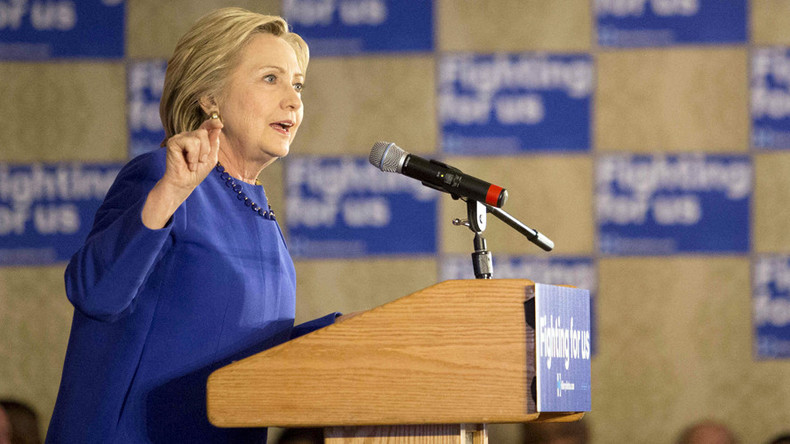 While Bernie Sanders' landslide victory in New Hampshire helped him gain critical momentum, his rival for the Democratic presidential nomination Hillary Clinton continues to widen her lead in terms of superdelegate count.
Sanders current has a 36-32 lead in delegates won in primaries and caucuses, having seen a razor-thin loss in Iowa and an overwhelming victory in New Hampshire.
Since the New Hampshire's February 9 primary, however, Clinton has picked up endorsements from 87 superdelegates – Democratic party insiders who get to cast votes as normal delegates do, but aren't required to follow will of voters. This brings her count to 449, or 63 percent of the superdelegate total. Meanwhile, Sanders has picked up 11 superdelegates, with his total currently at 19, according to AP.
When superdelegates are totaled up with those won in primaries, establishment favorite Clinton shows a commanding lead of 481 to Sanders' 55.
Clinton also had a large superdelegate lead when she ran for president in 2008 as well, though she ultimately lost the nomination to Barack Obama. Shortly before Super Tuesday in 2008, she was backed by 201, compared to Barack Obama's 89 and John Edwards' 40, according to AP.
After her Super Tuesday defeat, however, Obama started quickly picking up new superdelegates, and some who had endorsed Clinton switched to his side.
In 2008, then-senator John Kerry told The New York Times that superdelegates tipping the nomination away from the will of the voters could have "disastrous" consequences.
"My personal opinion is it would be a mistake and disastrous either way for the superdelegates — insiders, establishment politicians — to come along and overturn the expressed view of those pledged delegates," he said.
Because their votes are not awarded democratically, many Sanders supporters have lashed out against superdelegates, who they say are endorsing the party's favorite instead of the will of the people.
A MoveOn.org petition has been started, asking the superdelegates to make pledges in line with the popular vote. "The race for the Democratic Party nomination should be decided by who gets the most votes, and not who has the most support from party insiders," it reads. The petition currently has around 164,000 signatures.
The Democratic National Committee introduced superdelegates in 1982 to "improve the party's mainstream appeal" by giving party insiders more influence and reduce the clout of "activists," according to NPR.
Democratic National Convention chair Debbie Wasserman Schultz restated this position to CNN's Jake Tapper.
"Unpledged delegates exist really to make sure that party leaders and elected officials don't have to be in a position where they are running against grassroots activists," she said.
A Democratic presidential candidate needs 2,383 delegates of any type out of the 4,763 total to win the nomination.