TPP undergoes stealthy changes that expand penalties for copyright infringement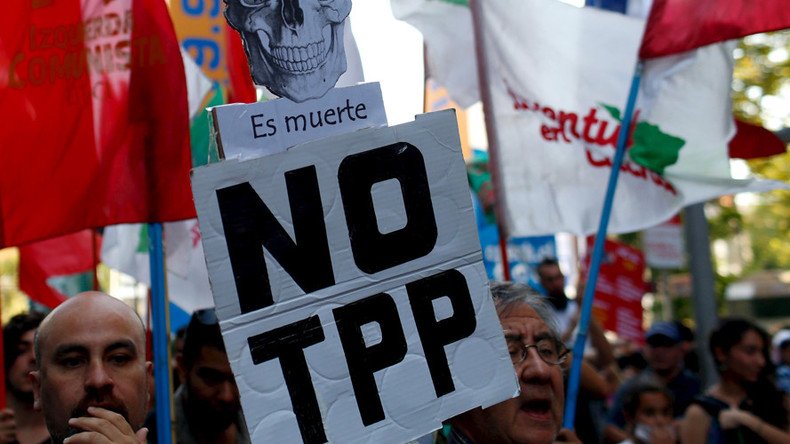 While the final text of the Trans-Pacific Partnership was released last November, a legal combing of the deal modified some language that resulted in substantially heavier penalties for copyright infringement.
Since the November finalization of the text, parties involved in the Trans-Pacific Partnership (TPP), a free-trade agreement among twelve Pacific Rim nations, have had their lawyers engaged in a "legal scrub" of the document. Such activities normally never make substantive changes to the document.
However, Jeremy Malcolm at the Electronic Frontier Foundation (EFF) caught a change made during the legal scrub in the intellectual property chapter of the agreement that has far-reaching implications for copyright infringement law.
The scrub only changed the world "paragraph" to "subparagraph" in the following:
"With regard to copyright and related rights piracy provided for under paragraph 1, a Party may limit application of this subparagraph to the cases in which there is an impact on the right holder's ability to exploit the work, performance or phonogram in the market."
It might seem inconsequential, but Malcolm explained that this easy-to-miss edit actually has huge implications for criminal penalties. In the provision's November form, it exempted countries from applying criminal penalties that it had listed, except in circumstances that actually damage the copyright holder.
After the legal scrub, however, the list of exemptions for countries is much smaller, forcing countries to pass criminal laws against copyright infringement even when the copyright holders aren't harmed.
"This is a very significant change," Malcolm wrote. "Let's look at an example of how it might work. Take a website that shares multilingual subtitle files for movies. Although a technical copyright infringement, there are many legitimate uses for these files; for example, they allow you to lawfully purchase a foreign movie that isn't available in your own country, and then to add subtitles to view the film in your own language. The sale of such subtitle files is as good an example as any of a niche service that copyright owners have never bothered to commercially fill, and probably never will, particularly for less commonly spoken languages."
You can share this story on social media: