FBI finds human feces at Oregon militia camp near Native American cultural site
Published time: 17 Feb, 2016 18:00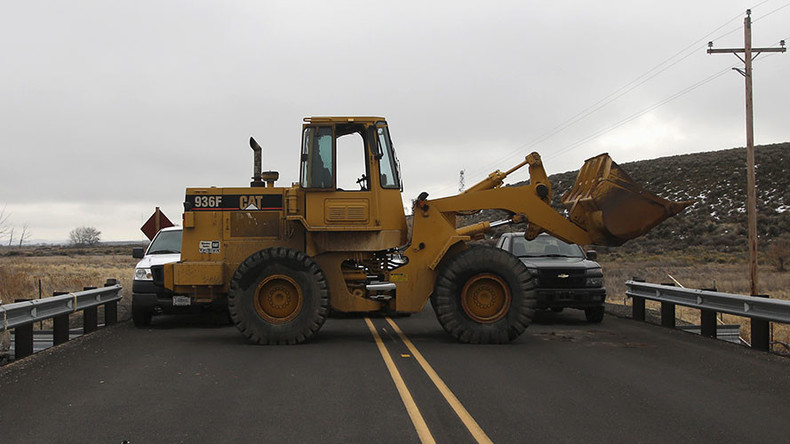 The FBI has found all kinds of detritus at the Oregon wildlife refuge that was occupied by armed protesters. Firearms, explosives, and spoiled food were found, in addition to a trench full of human feces.
Investigators discovered "significant amounts of human feces in and around" a campsite located near a Native American burial ground located within Malheur National Wildlife Refuge, where militia lead by Ammon Bundy held a standoff against the government.
This comes less than a month after the militia accused the federal government of "leaving to rot" some 4,000 Native American artifacts in the facility.
READ MORE: Oregon standoff: Militias accuse govt of mistreating Indian artefacts
The FBI said that it came upon the site when it was working with the Burns Paiute Tribe to identify archaeological artifacts on the site. Starting last Friday, the agency's Evidence Response team two excavated trenches and "improvised road on or adjacent to grounds containing sensitive artifacts," Assistant US Attorneys Ethan Knight and Geoffrey Barrow wrote.
"At least one of these trenches contains human feces,'' according to the prosecutors.
The building that the protesters lived in during the standoff had toilets, but at least one toilet became "massively clogged," according to Oregon Public Broadcasting reporter Ryan Haas.
Prosecutors said that they will allow defense attorneys to the refuge after the scene has been processed, but before the area is reopened to the public in an estimated 21 days.
Ammon Bundy's lawyers want their investigators and videographers to have access to the scene immediately to observe the FBI's activities.
The government said that it will make all evidence seized in the investigation available to the defense.
The occupation began on January 2 and was sparked by two Oregon ranchers returning to prison for setting fires that accidentally spread to federal property close to the refuge. The last four anti-government protesters were arrested Thursday outside the city of Burns, Oregon after a surrender was negotiated. Twenty-five of the occupiers were charged with preventing federal officers from doing their duty.
The Pauite Tribe had previously expressed concern over the protesters' activities on their ancestral lands.
"Armed protestors don't belong here," Charlotte Roderique, chair of the Burns Paiute Tribal Council, said in a January statement. "They continue to desecrate one of our most important sacred sites. They should be held accountable."
The total cost of the standoff is estimated to be in the millions of dollars, according to Reuters.