Museum in Flint teaching kids how to filter water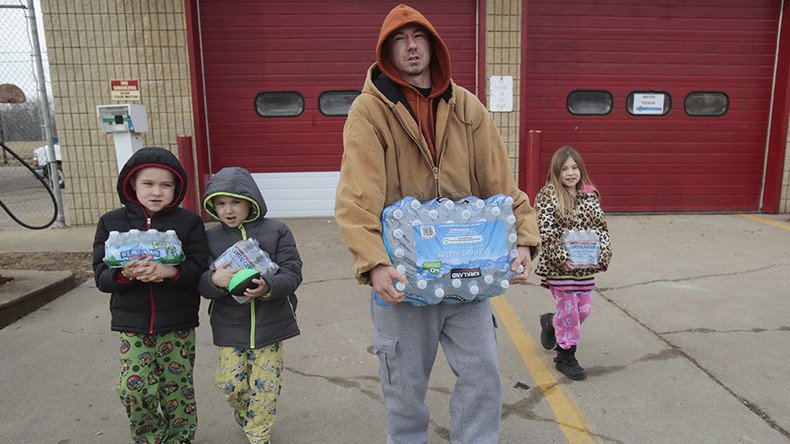 Children in Flint, Michigan can now visit the Sloan Museum for "Water Works" classes that teach them how to filter their drinking water. The museum is also compiling notes from the community on the lead-contaminated water crisis for future reflection.
As part of the "Water's Extreme Journey" traveling exhibit, kids experience the water cycle "from the perspective of a water drop trying not to become polluted," according to the museum's website.
"One of the takeaways for the public should be that the health of the Flint River is actually quite good," Exhibit Manager Warren Lehmkuhle said in a museum statement. "It was the lack of corrosion treatment, treatment that even lake water goes through, that caused the problem with our water."
Students will be given the opportunity to construct and test their own filtration systems, as well as learn the whole history of Flint's water systems going back as far as 1873. At the end is a comment board where residents can share their stories of how the water crisis impacted them.
"I think we have a responsibility to document as much as possible now for future generations because, as with any kind of museum collecting, it is much easier to accumulate artifacts pertaining to current events now, rather than waiting 50 years when they are considered historic," Curator of Collections Jeremy Dimick said in the statement. "If we do a good job collecting items and information now, the community will be better able to look back on the event 50 and 150 years from now."
The exhibit, sponsored by local health care plan provider HealthPlus, opened on January 23 and ends May 8.
The city's water source was switched from the Detroit system to the Flint River in 2014 without the proper follow-up of adding anti-corrosive agents, resulting in lead from pipes seeping into the drinking water supply. Research done in September 2015 by the Hurley Medical Center found that the average number of Flint children under the age of 5 with blood-lead levels considered too high by the US Centers for Disease Control and Prevention had doubled since the switch.
The World Health Organization (WHO) lists reduced intelligence quotient (IQ), shortening of attention span, increased antisocial behavior, and reduced educational attainment as examples of brain damage children can face when exposed to lead. Other harmful effects include anemia, hypertension, kidney failure, damage to the immune and reproductive systems.
"The neurological and behavioral effects of lead are believed to be irreversible," according to the WHO.
You can share this story on social media: