Conspiracy theorists suspect poison, Obama, and Leonard Nimoy in death of Antonin Scalia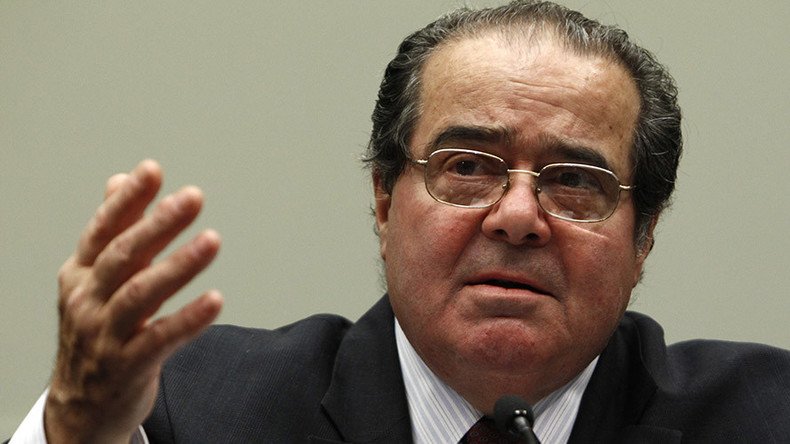 The death of Supreme Court Justice Antonin Scalia shocked most Americans, but with few confirmed details for the news media to report on, three separate conspiracy theorists have emerged to offer their own shocking truths to explain what really happened.
The story was ripe for them. On Saturday, February 13, Scalia was found dead in bed at the Cibolo Creek Ranch in isolated west Texas, where he had been spending time with friends and family. An hours-long effort to get a hold of a justice of the peace would provide great opportunity for some out-there speculation.
"The question is, was Antonin Scalia murdered?" top conspiracy theorist and broadcaster Alex Jones of InfoWars.com said in an "emergency transmission" video from his Facebook page Saturday night.
When Presidio County Judge Cinderela Guevara, the serving justice of the peace, reportedly said Scalia's cause of death was "myocardial infarction," subsequent news reports translated that to mean a heart attack was the actual cause. However, Guevara amended those reports, telling The Washington Post that her comment really only meant that Scalia's heart had simply stopped beating.
The other layer helpful to those casting aspersions on the official story is that Guevara had declared Scalia's cause of death to be natural without ever seeing the body. Texas law allows justices of the peace to do so, and Guevara defended her decision, saying she spoke with US marshals who arrived late on the scene to confirm no signs of foul play, as well as Scalia's physician who confirmed the Reagan-appointed Supreme Court justice had an array of health problems.
"We discovered the judge in bed, a pillow over his head. His bed clothes were unwrinkled. He was lying very restfully. It looked like he had not quite awakened from a nap," Cibolo Creek Ranch owner John Poindexter told the San Antonio Express-News on Saturday.
That left "The Nature Hacker," a YouTube personality, with only one conclusion.
"Obviously, I'd say that, you know, with a very strong conviction, that John Poindexter poisoned Antonin Scalia in order to get him to die for Obama's agenda, and we know that Poindexter was buddies with Obama because of his basically presidential medal of honor."
Apparently The Nature Hacker had done some homework, though not any research on how to correctly pronounce the name Antonin Scalia. It is true that Poindexter was honored for his military service, but not even "basically" was it with a presidential medal of honor. In 2009, after six years of petitioning, Poindexter secured his Vietnam War unit, the Alpha Troop of the 11th Armored Cavalry, the highest military honor a unit can receive, the Presidential Unit Citation.
As The Nature Hacker's video continues, he lists several poisons that might have been used, enunciating their names perhaps a little too well.
Of course, the icing on the cake for conspiracy theorists was the fact that no autopsy was ordered and Scalia's family is not requesting one. Another justice of the peace in Presidio, Juanita Bishop, disagreed with Guevara's decision not to order one, telling The Washington Post, "If it had been me … I would want to know."
With no autopsy, though, Alex Jones turned to his gut.
"I wish it was natural cause, but man, my gut tells me no," Jones said in his video after explaining President Obama to be seeking "unprecedented power during his last year in office."
But Obama conspiracy theories can feel so lacking sometimes, and for times like this, Hard Dawn is here. With a blog site name like that, it's clear a lot of thought went into the published theory of Stephenson Billings, who suspects none other than the late Leonard Nimoy, known as Dr. Spok from the 1960s Star Trek TV show – or as "the newest leader of the Illuminati," depending on the source.
"Illuminati supporters such as gun control activists, marijuana propagandists and the recruiters of sodomy are likely to immediately benefit from the Justice's death," Billings reports. "They will now have more room to promote their disturbing agendas on a national legal front."
"With his shocking assassination, a new wave of perversion may be unleashed," he continues, predicting the rise of "polygamy, illegal aliens, nudism and marijuana abuse" along with the conspiracy staple of a third presidential term for Obama.
If this is what conspiracists can come up with in less than 24 hours, who knows what comes next. Only they do.
You can share this story on social media: