Shkreli, America's most 'hated' man, loses $15M in bitcoin with Kanye album scam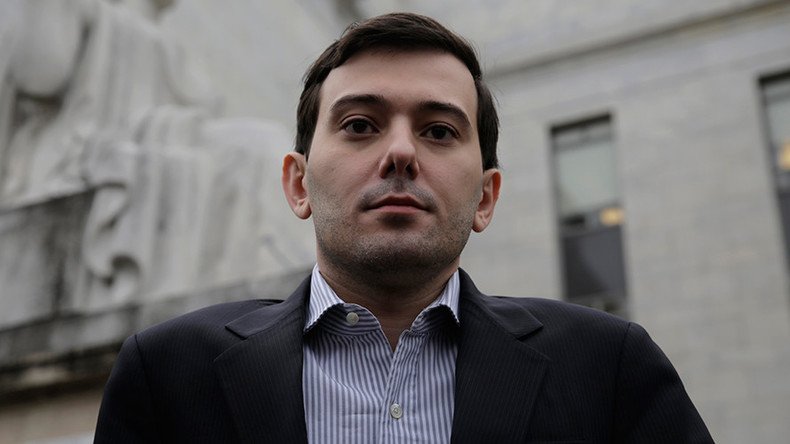 Get out your tiny violins. Martin Shkreli, the man America loves to hate, appears to have lost $15 million in bitcoins after he tried to buy the rights to Kanye West's new album.
The now-ex-CEO of Turing Pharmaceuticals, who hiked the price of HIV medication by 5,000 percent, was trying to buy Kanye West's album from his record label so he could sell it on to his fans.
In an outcome that proves karma can be a b*tch sometimes, Shkreli got scammed into virtually handing over thousands of bitcoins to someone pretending to be "Kanye's boy".
WHO THE FUCK HAS MY FIFTEEN MILLION DOLLARS ?????????????????????????????????????

— Martin Shkreli (@MartinShkreli) February 14, 2016
SOMEONE NAMED DAQUAN SAID HE WAS KANYES BOY AND I SIGND THE DEAL TO BUY PALBO AND SENT THE BITCOIN. CALL THE POLICE THIS IS BULSHIT

— Martin Shkreli (@MartinShkreli) February 14, 2016
On Sunday, Shkreli tweeted that he had sent the payment to someone called Daquan and didn't receive anything in return. Shreli proceeded to lose his s**t, throwing a Twitter tantrum.
In the midst of his angry tweets, he even said, "I quit rap."
I hope you all enjoy this stupid music SO much and the fact it has brought me so much pain and suffering. I quit rap.

— Martin Shkreli (@MartinShkreli) February 14, 2016
If he follows through on that threat, it would be great news for fans and artists of the genre who were outraged when he bought the only copy of Wu Tang Clan's single Once Upon a Time in Shaolin for $2 million.
The album won't be available for public release for at least 88 years, to which Wu Tang rapper Method Man responded, "That sh*t is f*ckin' stupid", according to Pitchfork.
Shkreli threatened to destroy the copy, and even made a video dissing Ghost Face Killah, threatening to erase him, all while surrounded by three men wearing masks.
The Brooklyn-born millennial said he had been in touch with bitcoin creator Satoshi and would get the money back - and is apparently launching a GoFundMe page in an effort to raise the millions back.
Also, idiots, I've gotten in touch with Sitoshi (Bitcoin's creator) and he's agreed to help me get my money back. I always win.

— Martin Shkreli (@MartinShkreli) February 14, 2016
Shkreli used a social video website to send out a live feed of his angst.
He said he had "two satellites circling over the east coast as we speak","16 drones armed with Hellfire missiles", and "Blackwater"to get the scammer.
In another bout of bad luck, Shkreli's credit card details were accidentally shown on the live stream, then shared on Twitter.
Dude just lost 15mil and leaked his credit card number LIVE

— R__F (@reeffrequent) February 14, 2016
Anyone using my leaked credit card is being backtraced and prosecuted. Congratulations, you played yourself. Shubhan Jain, you first.

— Martin Shkreli (@MartinShkreli) February 14, 2016
Of course, it's entirely possible that this episode is just a way to gain the negative attention Shkreli apparently craves.
You can share this story on social media: