Apple urges judge to rule on whether US gov't can force it to unlock iPhone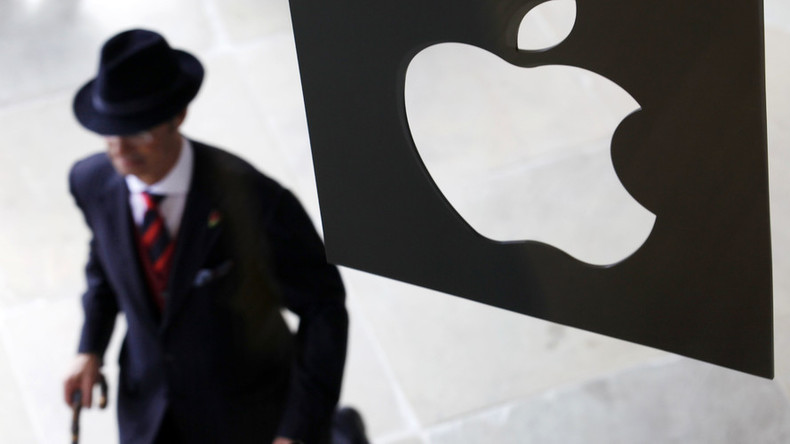 For three months, the US government has been ordering Apple to grant it access to an iPhone that prosecutors seized as evidence against an admitted methamphetamines dealer. Now Apple is asking a judge to hurry up and decide if it's required to do so by law.
The targeted iPhone is a 5S edition operating on the iOS 7 platform, which is about two years old. Current iPhones using iOS 8 are fully encrypted by design, so it's impossible for Apple to facilitate such extraction requests.
In this particular case, Apple acknowledges that it can conceivably unlock the phone. The company just wants US Magistrate Judge James Orenstein to clarify what the law says.
The law in question is called the All Writs Act. Originating in the Judiciary Act of 1789 and then modernized in 1911, it gives courts broad compulsion authority, often at the behest of government officials seeking the help of a third party in acquiring evidence in a criminal case.
The owner of the targeted iPhone is Jun Feng, who pled guilty to charges of conspiracy to distribute, and possession with intent to distribute methamphetamine. However, the guilty plea came nine days after the government had asked Judge Orenstein to order Apple to comply. The judge wondered if the request was even relevant any more.
"This matter is not moot because a federal court has issued a search warrant, based upon probable cause, authorizing law enforcement to seize evidence of narcotics offenses that is stored on the Target Phone, and that search warrant still cannot be executed without the relief sought in the pending application," US Attorney Robert Capers wrote on October 30. "Feng pleaded guilty to a narcotics conspiracy, and the government's investigation into that conspiracy is ongoing."
Judge Orenstein has yet to make a decision.
Marc Zwillinger, Apple's lawyer in the case, stressed in his letter on Friday that the court's ruling is needed sooner than later, as more of these types of government requests are anticipated by the company.
"Apple takes no position on whether and to what extent information from the Apple device in the government's possession is relevant to any ongoing investigation, or necessary for the criminal defendant's sentencing. But Apple has received additional requests similar to the one underlying the case before this Court. Apple has also been advised that the government intends to continue to invoke the All Writs Act in this and other districts in an attempt to require Apple to assist in bypassing the security of other Apple devices in the government's possession," the letter read, as reported by Ars Technica.
The American Civil Liberties Union has an ongoing Freedom of Information Act request for government records related to its use of the All Writs Act to force the opening of locked smartphones.
You can share this story on social media: