'Putin is winning Syria,' declares former US ambassador to Russia in odd tweet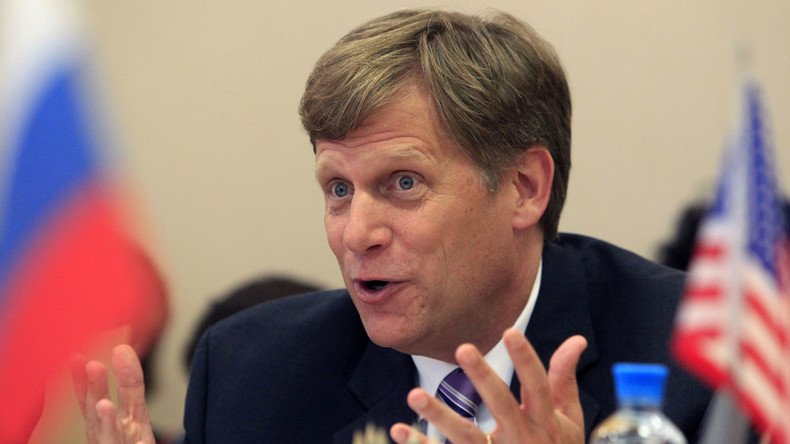 Michael McFaul, the former US ambassador to Russia, posted an intriguing tweet on Friday, generating some bemused and confused responses.
When questioned on Twitter as to what exactly he meant by "winning," the former diplomat replied:
McFaul resigned from his diplomatic position in February of 2014, ostensibly to spend more time with his family in California. He is currently a professor of political science at Stanford University.
His apparently enthusiastic tweet about Putin – coming in marked contrast to his previous comments on Russian foreign policy – raised some eyebrows, as well as reflections on the US' involvement in war-torn Syria:
READ MORE: US Ambassador to Russia announces resignation

McFaul's odd tweet comes just after a plan to end hostilities in Syria was reached between Russian Foreign Minister Sergey Lavrov and US Secretary of State John Kerry at a meeting of the International Syria Support Group (ISSG) in Munich yesterday.
Following the meeting, Lavrov said that Moscow is counting on the US and other ISSG countries to put pressure on the Syrian opposition to cooperate with the UN.
Kerry acknowledged it remains to be seen if the agreements can stand the "real test" of getting the parties involved in the Syrian conflict to honor their commitments.
READ MORE: 'US needs to talk turkey to Turkey, Saudis on Syria invasion'

You can share this story on social media: