Stingray attacks: NYPD carried out cellphone surveillance more than 1,000 times since 2008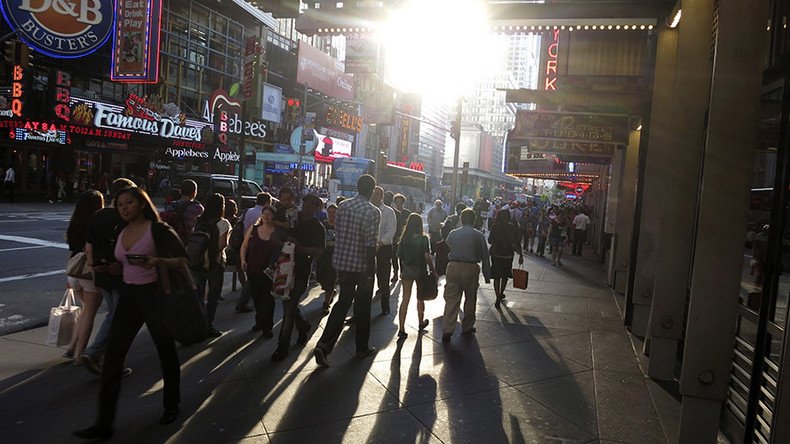 New York police own and operate Stingrays surveillance devices that were used over 1,000 times on city residents since 2008, according to new documents obtained by the New York Civil Liberties Union.
"If carrying a cellphone means being exposed to military grade surveillance equipment, then the privacy of nearly all New Yorkers is at risk," Donna Lieberman, executive director of the New York Civil Liberties Union, said in a statement.
The documents, obtained under a state Freedom of Information Law (FOIL) request made by the NYCLU in 2015, show the New York Police Department used the surveillance device without a written policy, and followed a practice of obtaining only lower-level court orders rather than warrants.
"Considering the NYPD's troubling history of surveilling innocent people, it must at the very least establish strict privacy policies and obtain warrants prior to using intrusive equipment like Stingrays that can track people's cell phones," Lieberman said.
The NYPD told the NYCLU it had no written policy for the devices and that the practice was to obtain a "pen register order" before using the device. For a "pen register order," the NYPD needs only to establish that the information sought is "relevant to an ongoing criminal investigation." Such orders do not protect privacy, and unlike a warrant do not have to establish probable cause.
Stingrays are surveillance devices that allow authorities to spy on cellphones in an area by mimicking a cell tower, and allow the police to pinpoint a person's location. The devices can "in some configurations, collect the phones numbers that a person has been texting and calling and intercept the contents of communications," the NYCLU said.
The civil rights group said the devices can also sweep up information from a nearby bystander's cellphone even when they are targeting specific phones.
The devices were originally used by intelligence agencies like the CIA after telecommunications companies in foreign countries refused to comply with their surveillance requests, according to Scientific American. The US military then bought the technology and US government agencies like the DEA, FBI and Department of Homeland Security began to adopt their use.
Now they are being purchased by state and local law enforcement in secret, and with little oversight. Last April, the NYCLU released records showing the Eric County Sheriff's Office had used Stingrays 47 times over four years, and only once indicated obtaining a pen register order before doing so.
A FOIL request in May by the civil rights group found the New York State Police spent hundreds of thousands of taxpayer dollars on purchasing Stingrays and related equipment.
You can share this story on social media: