Climate change helps slow, not quicken, rising sea levels – NASA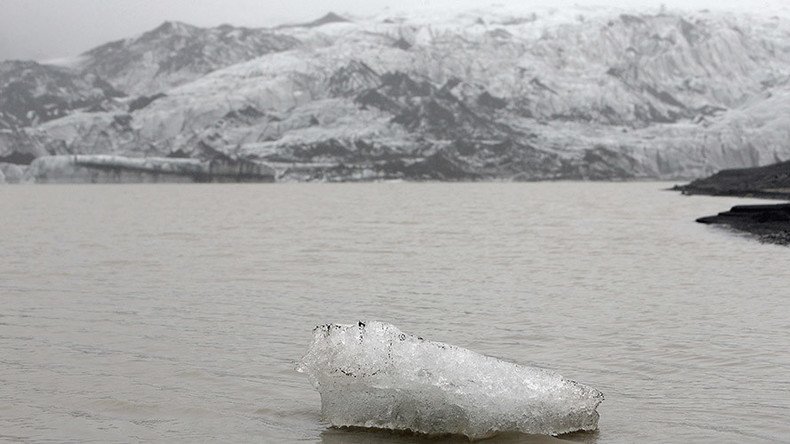 Glaciers are still melting, but climate change is having an unexpected effect on sea levels, NASA has found. Satellites show 3.2 trillion tons of water has been stored on land over the past decade, slowing the pace of rising sea levels by 20 percent.
Never before has the climate and weather-driven impact on water storage been so accurately studied. With the help of two satellites, the University of California at Irvine and NASA's Jet Propulsion Laboratory (JPL) determined that through lakes, aquifers, and other routes, land is practically soaking up the liquid like a giant sponge. The study is set to be published on Friday in the journal Science.
Enough water to fill Lake Huron, the seventh largest lake in the world, has been trapped, according to NASA. Before this study, researchers could only faintly guess at how the natural water cycle, or hydrologic cycle, would be impacted by climate change.
"We always assumed that people's increased reliance on groundwater for irrigation and consumption was resulting in a net transfer of water from the land to the ocean," the study's lead author, J.T. Reager of JPL, said on NASA's website. Reager started the research as a UC Irvine graduate student.
"What we didn't realize until now is that over the past decade, changes in the global water cycle more than offset the losses that occurred from groundwater pumping, causing the land to act like a sponge – at least temporarily. These new data are vital for understanding decadal variations in sea level change. The information will be a critical complement to future long-term projections of sea level rise, which depend on melting ice and warming oceans," Reager said.
In 2002, NASA's Gravity Recovery and Climate Experiment (GRACE) launched two satellites and tracked the distance between them in order to detect the gravitational changes on Earth that were prompted by changes in the amount of water on land surfaces.
"These results will lead to a refinement of global sea level budgets, such as those presented in the Intergovernmental Panel on Climate Change (IPCC) reports, which acknowledge the importance of climate-driven changes in hydrology, but have been unable to include any reliable estimate of their contribution to sea level changes," said senior study author Jay Famiglietti, who is a JPL senior water scientist and UC Irvine professor, in the NASA statement.
"These patterns are consistent with earlier observations of changing precipitation over both land and oceans, and with IPCC projections of changing precipitation under a warming climate," Famiglietti said. "But we'll need a much longer data record to fully understand the underlying cause of the patterns and whether they will persist."
The JPL-UC Irvine study contradicts a study from last year published in the journal Nature, which said the rising rate of sea levels was proceeding 2.5 times faster than it had been in 1990.
You can share this story on social media: