White police officer who killed black man claims his dismissal is racial discrimination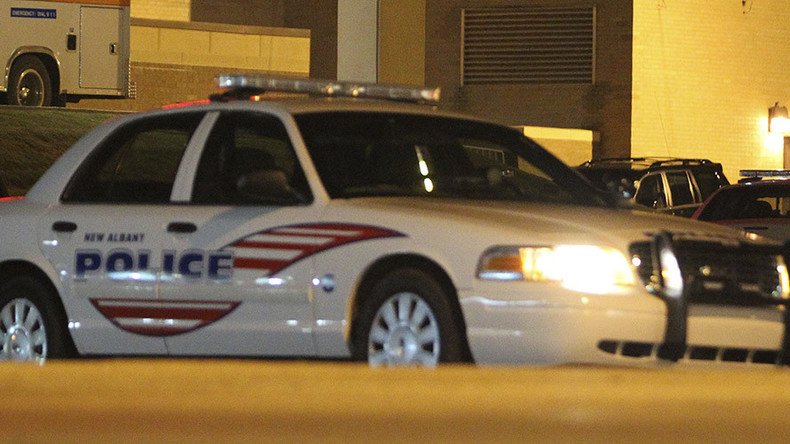 A white police officer who was fired after killing a black man has sued the city of Columbus, Mississippi, claiming he was a victim of racial discrimination and that his termination was unconstitutional.
Canyon Boykin filed a seven-page complaint on Monday, arguing that his First and Fourteenth Amendment rights were violated when he was fired. Boykin believes he lost his job because he "is white and the deceased was black."
READ MORE: San Francisco police subject of Justice Dept. review after controversial shooting
The former police officer has been in hot water since killing Ricky Ball, a black man who allegedly fled a crime scene in October 2015. According to a Columbus police department report, Ball evaded police officials for 20 minutes and appeared to be in the possession of drugs and a stolen handgun. However, Ball's family maintains a different version of the events and insists that Ricky had been an accidental witness. They also claim that Boykin was specifically going after Ricky.
Despite the disagreement over what transpired, members of the city council say that Boykin's termination had not been prompted by racial issues related to the case, but rather stemmed from violations of departmental policies, such as when he failed to turn on his camera before perusing and restraining Ball.
Boykin had also posted offensive messages on Instagram and allowed his girlfriend to join him in his police car for an unauthorized "ride along," all of which also contributed to his discharge.
However, Boykin argues that the punishment for his social media posting violated his First Amendment rights, as the post in question was over a year old and he was expressing his "opinion on social matters." At the same time, Boykin's complaint claims he was fired over racial bias in violation of his Fourteenth Amendment rights.
"Plaintiff's lack of prejudice against black persons is established through an earlier incident in which Plaintiff, along with Officer Johnny Max Branch, dove into a freezing lake and saved a black criminal suspect from drowning," the paper read, according to the Guardian.
Boykin is demanding monetary damages from the city.
The Mississippi chapter of the American Civil Liberties Union said the lack of footage despite the policies regarding body cameras "invite[s] suspicion."
"Had audio and video been recorded from the time Boykin initiated the traffic stop, we wouldn't be wondering if evidence was planted or whether a Taser was used. We wouldn't be wondering why another young black man was fatally shot by a law enforcement officer," said Blake Feldman, advocacy coordinator at the ACLU of Mississippi, the newspaper reported.
You can share this story on social media: