Petraeus says 'by no means clear' that Syria can be 'put together' again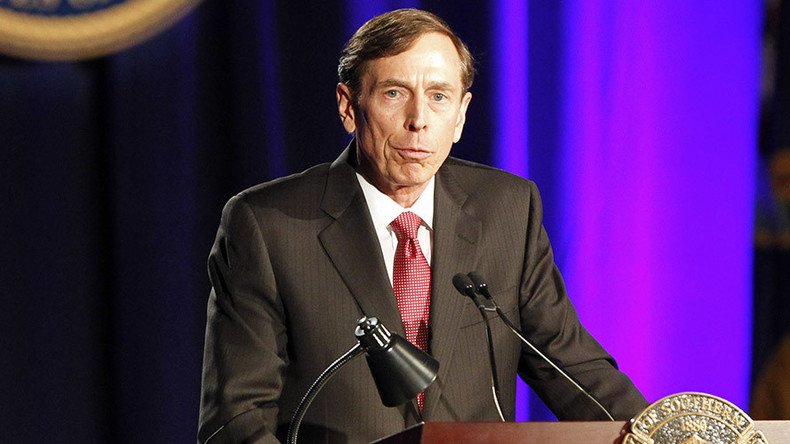 It is "by no means clear" that Syria can be pieced back together again, according to retired Army General David Petraeus. He also warned Washington not to try to oust Assad, who he called a magnet for jihadists, before weighing the consequences.
"Can Syria actually be put back together again? It is by no means clear that it can be put together again; in fact, I tend to think not, but we shall see," he told the Hill.
According to the publication, Petraeus made the comment last week. He also commented on the fate of Syrian President Bashar Assad. Russia and the US have largely disagreed over Assad's role in curbing the violence and ending the war.
"I think Assad has to go at some point. He is the magnetic attraction for would-be Sunni jihadists from around the world," Petraeus said to the Hill. However, he also cautioned the Obama administration about pushing Assad out. "I wouldn't push him until I had a sense of what would follow him."
Petraeus presented military options to the Senate Armed Services Committee in September, arguing that the idea that there is "no military solution" to Syria "may be true, but it is also misleading."
News of his remarks comes as US Secretary of State John Kerry's is trying to find common ground within the International Syria Support Group (ISSG) in order to restart the so-called Geneva-3 peace talks that have been put on hold until February 25.
The ISSG met in Munich, Germany for over five hours on Thursday to seek ways to revive the negotiations.
"Everybody today agreed on the urgency of humanitarian access. What we have here are words on paper. What we need to see in the next few days are actions on the ground," Kerry said at a press conference following the meeting.
The continuing hostilities and humanitarian blockades across Syria were the main reasons Staffan de Mistura, UN Special Envoy for Syria, decided to put the talks on hold.
According to Kerry, the ISSG, which comprises representatives from 17 countries, has reached an agreement "to implement a nationwide cessation of hostilities," aiming to start in one week's time.
"We believe we have made progress both on the humanitarian front and on the cessation of hostilities," Kerry said.
Russian Foreign Minister Sergey Lavrov, who accompanied Kerry and Mistura at the press conference, said the "real test will be how we implement what we have agreed."
On Thursday, Russia made "specific proposals" for a ceasefire in Syria and is waiting for a response from the US side.
Answering a reporter's question on the issue, State Department spokesman Mark Toner said that he was unaware that Russia had suggested a specific date for establishing a ceasefire. He added that for Washington, an "immediate ceasefire" is preferable.
Yet, Kerry abstained from calling the agreement a ceasefire when taking to reporters, explaining that a ceasefire "has a great many legal prerogatives and requirements. A cessation of hostilities does not."
LISTEN MORE:
You can share this story on social media: