Kindergarten Hero: Navy veteran pledges $1mn towards college education of 26 kids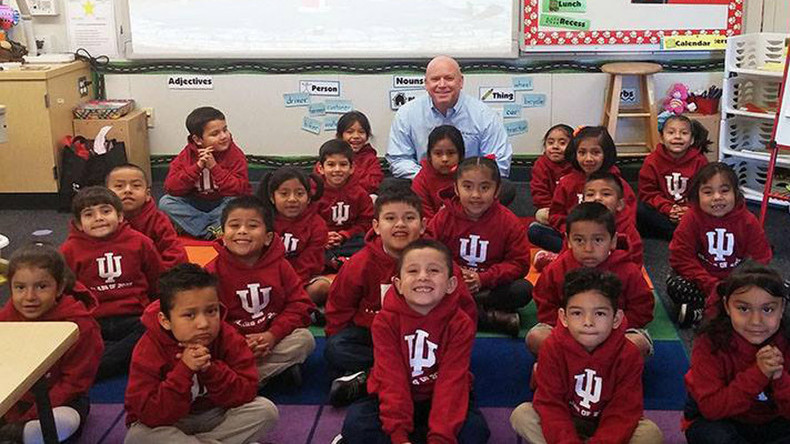 An attorney and navy veteran has promised the entire kindergarten class at one school in California that he will pay for them to go to college.
Marty Burbank made the vow to 26 kindergartners attending Rio Vista Elementary School in Anaheim.
There is only one catch – each student must draw a picture or write an essay about what going to college would mean to them.
Burbank has set up a private foundation to which he will donate funds each year until there's enough to achieve his goal of paying for each student's tuition at a community college for two years and at a California state school or equivalent for an additional two years.
Both Burbank and his wife Seon, a professor at Vanguard University, were the first in their families to go to college.
"I thought, let's take that financial burden away and maybe these kids will get more encouragement about going to college," Burbank told CNNMoney.
All of the children in the kindergarten class are native Spanish speakers.
Burbank gave up his plan to buy a boat and decided to "make a difference" after a pastor's sermon about charity and sacrifice resonated with him one Sunday.
"I thought that buying a boat at that point would be a selfish thing," he said.
Meanwhile cynics were quick to point out the resemblance of the situation to the plot from an episode of The Office, in which character Michael Scott (Steve Carrell) promised a group of underprivileged children that he would pay for their college tuition provided they graduated from high school – a promise he couldn't keep.
You can share this story on social media: