Bernie Sanders' Secret Service codename: 'Intrepid'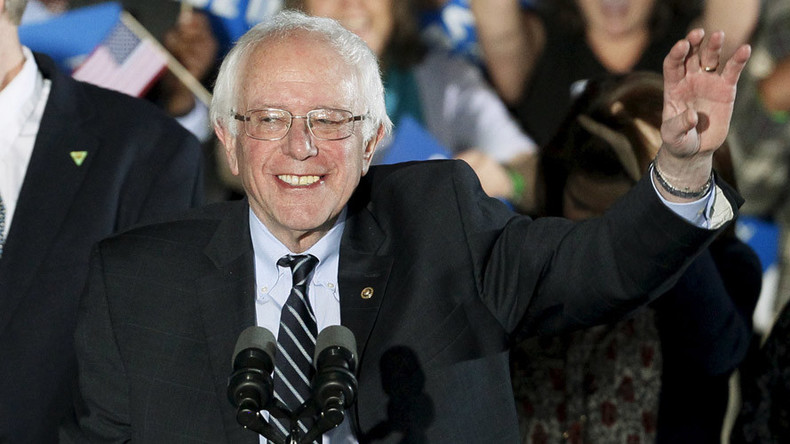 The US Secret Service protection detail assigned to Bernie Sanders refers to the Democratic presidential contender as "Intrepid."
The announcement was first made by The Bill Press Show in a tweet, just a week or so after the Department of Homeland Security approved giving Sanders a Secret Service protection detail.
Bernie Sanders has a Secret Service nickname. You heard it here first:

Intrepid

— Bill Press (@bpshow) February 11, 2016
Sanders has yet to confirm the news. However, Press, a progressive talk show host and columnist for The Hill, stated that it is an "absolute fact," citing an undisclosed source.
According to Press, the code name for the self-described socialist reflects his hard stance against the establishment politicians and Wall Street bankers.
After Homeland Security announced that Sanders would be receiving Secret Service protection, many Twitter users suggested code names for the Vermont Senator, using the hashtag #SandersSecretServiceCodeName.
Sanders is the fourth candidate of either party to receive a Secret Service detail. Hillary Clinton, his rival for the Democratic nomination – who receives Secret Service anyway due to being a former first lady – is known by the code name "Evergreen."
Republican contenders Donald Trump and Ben Carson were both granted protection last fall. The Secret Service calls Trump "Mogul," a nod to the billionaire's business acumen. Carson is called "Eli," which is a reference to a Biblical prophet.
Anyone running for president can request Secret Service protection. Those requests are either accepted or denied by a bipartisan congressional advisory committee that includes House Speaker Paul Ryan, House Minority Leader Nancy Pelosi, Senate Majority Leader Mitch McConnell and Senate Minority Leader Harry Reid.
You can share this story on social media: