Federal court rules 10-week-long warrantless surveillance not a privacy violation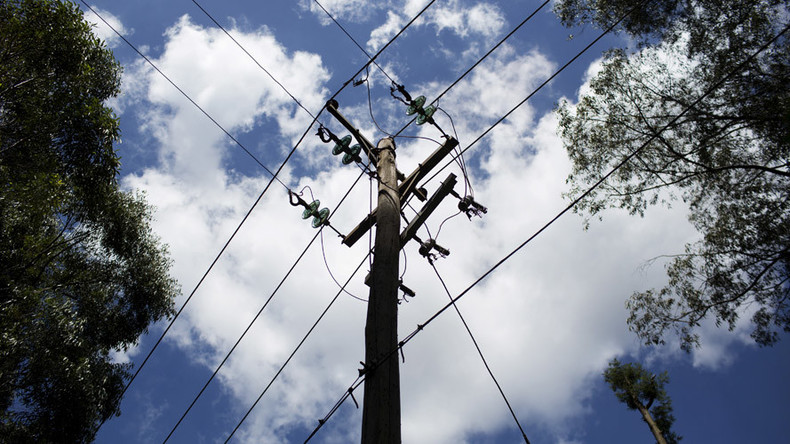 A federal appeals court has upheld the conviction of a Tennessee man that had been based on 10 weeks of warrantless video monitoring, arguing that the defendant had no reasonable expectation of privacy since the video camera was on a public utility pole.
Rocky Houston and his brother had been involved in a shootout with local law enforcement that left an officer dead in 2006. They were charged with murder but claimed self-defense, and a jury acquitted them. Police later heard reports that the Houstons were often seen in possession of firearms. Rocky, who had a 2004 felony conviction for evading arrest, wasn't legally allowed to own a gun. Local authorities told the federal Bureau of Alcohol, Tobacco, Firearms and Explosives (ATF) that Houston patrolled his brother's farm with a firearm.
ATF agents subsequently went to the brothers' farm in Tennessee to see if they could see the guns from a public road. However, since their presence was obvious, they opted to set up a video camera on a public utility pole 200 yards from a trailer where the brothers spent much of their time.
The camera secretly recorded the premises for 10 weeks, which provided probable cause for a warrant to search the brothers' residence. Rocky Houston was sentenced to nine years in prison in 2014. A lower court ruled that even if the long-term warrantless surveillance had violated the Houstons' Fourth Amendment rights, the footage was still admissible since the ATF claimed that it believed in good-faith that the spying had been constitutional.
Houston appealed, but the 6th US Circuit Court of Appeals affirmed the sentence.
"There is no Fourth Amendment violation, because Houston had no reasonable expectation of privacy in video footage recorded by a camera that was located on top of a public utility pole and that captured the same views enjoyed by passersby on public roads," District Judge John Rogers wrote for the unanimous court, which ruled 3-0 to uphold Houston's 2014 conviction. "The ATF agents only observed what Houston made public to any person traveling on the roads surrounding the farm. Additionally, the length of the surveillance did not render the use of the pole camera unconstitutional, because the Fourth Amendment does not punish law enforcement for using technology to more efficiently conduct their investigations.
While the ATF agents could have stationed agents round-the-clock to observe Houston's farm in person, the fact that they instead used a camera to conduct the surveillance does not make the surveillance unconstitutional."
Although he authored a concurrence, District Judge Thomas Roase wrote that he was "not convinced" that the majority's Fourth Amendment analysis was correct. However, he argued that whether or not the 10 weeks of continuous surveillance had violated the Constitution, the authorities had had more than enough evidence to justify the issuance of a warrant, so their failure to actually request and acquire one had been "harmless."
You can share this story on social media: