9 times Donald Trump was funnier in real life than any impression of him by Johnny Depp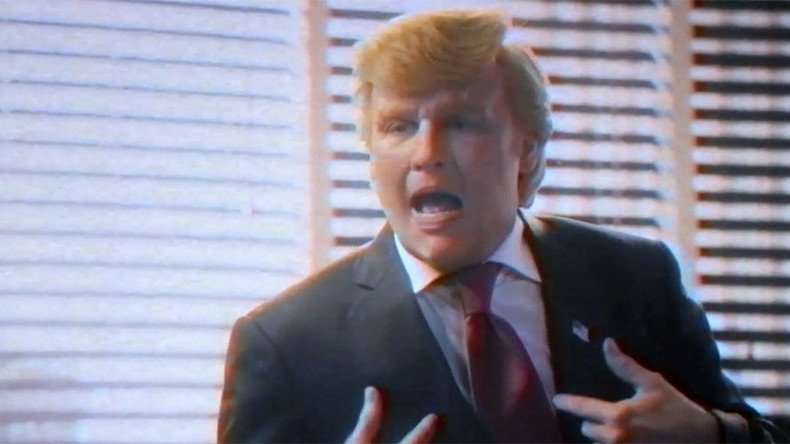 It's Johnny Depp as you've never seen him before - and Trump, exactly as you've seen him.
Captain Jack Sparrow looks unrecognizable in his latest film role as he takes on The Donald for a 50-minute movie, Donald Trump's The Art of the Deal: The Movie, for comedy website Funny or Die.
The work of fiction is based on the presidential candidate's real-life 1987 part memoir/ part business advice book, and opens with Ron Howard claiming that Trump made a documentary in the '80s to air after the Super Bowl which was never televised.
The film touches on all of Trump's infamous opinions, migration, race, women, and brass buildings. If you can manage to find 50 minutes in your day, here is the full version:
But sometimes fact is even stranger than fiction, and it's quite possible that the real Donald Trump defies any and all attempts at being the subject of parody. Here is but a taste of the many occasions on which the billionaire was even funnier in real life than Depp could ever hope to make him in a film:
Trump's "big, beautiful door"
Trump vs The Children
Trump's "big freeze"
NBC News just called it the great freeze - coldest weather in years. Is our country still spending money on the GLOBAL WARMING HOAX?

— Donald J. Trump (@realDonaldTrump) January 25, 2014
Trump4China
Trump and race
"I have a great relationship with the blacks. I've always had a great relationship with the blacks." --Donald Trump http://t.co/lDmi97jfgx

— POLITICO Magazine (@POLITICOMag) August 14, 2015
Trump and Mexicans
Trump and women
While @BetteMidler is an extremely unattractive woman, I refuse to say that because I always insist on being politically correct.

— Donald J. Trump (@realDonaldTrump) October 28, 2012
You can share this story on social media: