Father of Oregon occupation leaders arrested in Portland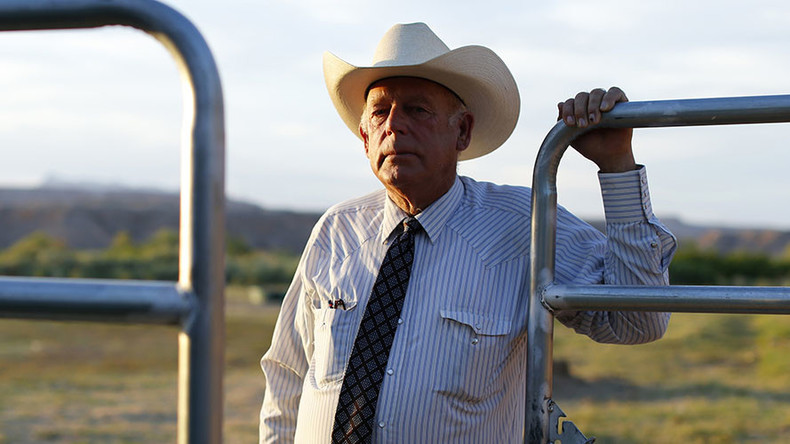 Nevada rancher Cliven Bundy, whose sons Ammon and Ryan led the takeover of the Malheur National Wildlife Refuge, was arrested at the Portland international airport. Bundy led the 2014 standoff with federal agents over grazing rights.
The 74-year-old rancher was arrested Wednesday night and booked into the Multnomah County jail just before 11 p.m. local time, on charges of conspiracy to interfere with federal officers, the same as pressed against his two sons. He also faces weapons charges, according to The Oregonian.
Bundy's federal charges are related to the 2014 standoff with Bureau of Land Management agents at his ranch in Nevada, and not the 41-day siege of the Malheur refuge. He was passing through Portland on his way to Malheur, some 30 miles south of Burns, Oregon.
Only four occupiers remain at Malheur, and the federal authorities expect them to surrender Thursday morning. An activist is broadcasting the negotiations on a YouTube live stream.
FBI surrounds 4 remaining Oregon occupiers with armored vehicles
Bundy has publicly called on them to continue the occupation, even as his sons advised their followers to give themselves up and continue the struggle in the courts.
You can share this story on social media: