RT America up for three People's Telly Awards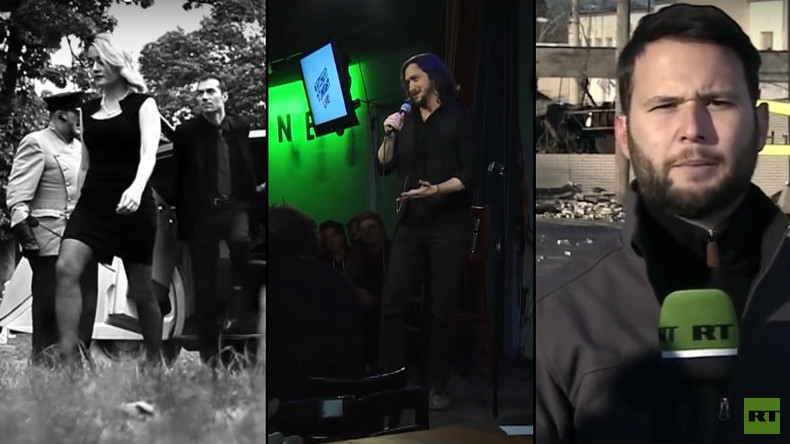 Watching the Hawks, RT News, and Redacted Tonight have all received nominations for the People's Telly Awards. Founded in 1978, the awards recognize excellence in TV programming and video production.
Unlike most awards, where the results are determined behind closed doors, the People's Telly Awards puts the viewers in charge by allowing them to vote for their favorites.
Without further ado, here are RT America's nominations for the 37th Annual People's Telly Awards.
We went to the frontlines of the Ferguson protests to get a unique, firsthand view of the reactions to the grand jury decision among both the protesters and the police.
VOTE FOR THIS VIDEO HERE
Watching the Hawks is a political talk show like none other. It seeks to put the mainstream media to rest, as evidenced in this ad.
VOTE FOR THIS VIDEO HERE
Redacted Tonight Live was a one-time stand up and improv event for the political comedy show that took place in New York City. It featured the comedic talent of Lee Camp and other members of the Redacted Tonight team.
VOTE FOR THIS VIDEO HERE
You can share this story on social media: