NASA tests experimental 18-propeller wing in step towards new electric aircraft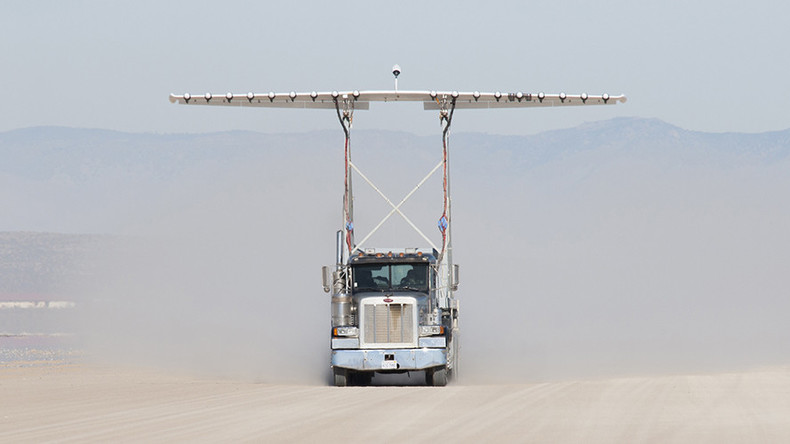 A futuristic looking, 18-propeller experimental wing is being tested by NASA as the agency gets closer to its goal to fly a piloted, electric propulsion plane called Sceptor in two years' time.
A HEIST – or Hybrid-Electric Integrated Systems Testbed – is an experimental wing. For testing purposes, it has been mounted on a specially modified truck. Though the contraption looks surreal, it is being used for a series of research projects intended to integrate complex electric propulsion systems.
The ultimate goal is to fit the 18 small motors perched on the span of a 31-foot-long wing to the Sceptor aircraft, but more ground tests will be needed first. The propellers are all electric, powered by lithium iron phosphate batteries.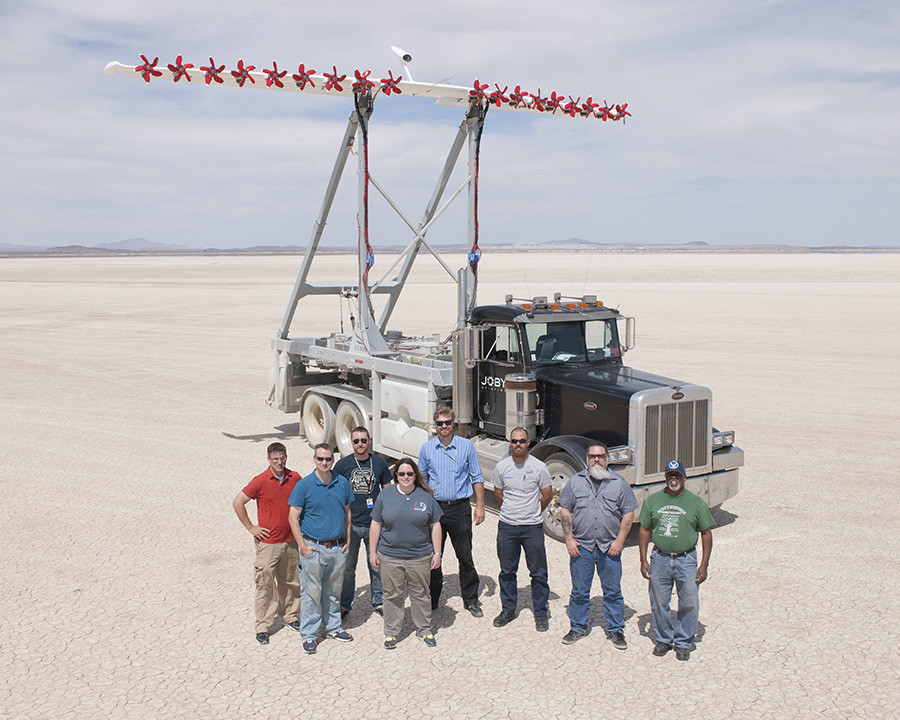 "Researchers have used the testbed to measure lift, drag, pitching moment and rolling moment that can validate research tools," Sean Clarke, Sceptor's co-principal investigator at NASA's Armstrong Flight Research Center in California, said in a statement.
"Since Sceptor is a new design, we need to validate we have good answers for the Sceptor experimental wing," Clarke added.
HEIST's first experiment, which is intended to test Leading Edge Asynchronous Propeller Technology, or Leaptech, began in May at NASA's Armstrong Flight Research Center.
The idea is to remove the wing from an Italian-built Tecnam P2006T aircraft and replace it with this experimental wing integrated with electric motors in order to create Sceptor – a quieter, more efficient and environmentally friendly aircraft.
When the nine-passenger aircraft is complete, it will be approximately five times more powerful than an average modern passenger car, thanks to its 500-kilowatt power system.
NASA Researchers hope to see the project realized by 2019.
You can share this story on social media: