Christie down! NJ governor drops out of presidential race as Twitter reacts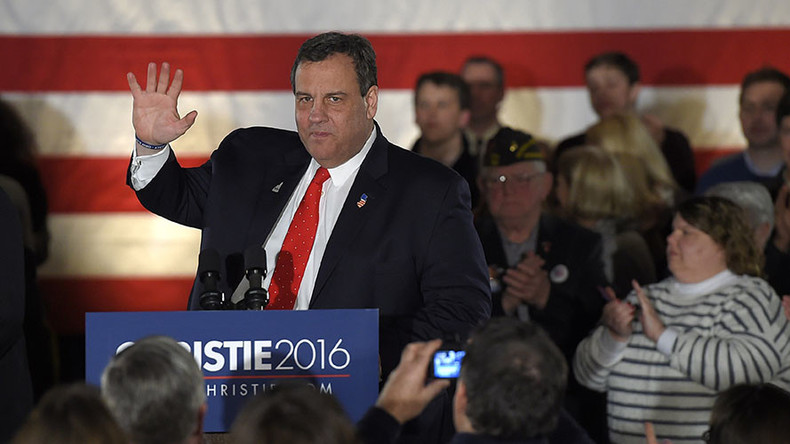 Disappointed by the returns from New Hampshire, New Jersey Governor Chris Christie is dropping out of the race for the GOP presidential nomination, the Associated Press reported. Much of the US social media cheered at the news.
According to Christie's campaign, the governor has ended his bid, the AP stated.
Christie announced Tuesday night he would go back to New Jersey and "take a deep breath," instead of heading to South Carolina, the next primary state.
Though Christie's campaign maintains that "no decision has been made" to suspend the bid, political journalists have understood the retreat as a clear signal his campaign was finished.
Observers immediately pointed to Christie's attack on Florida Senator Marco Rubio, one of the establishment candidates, during the last GOP debate, with some describing it as a "political murder-suicide" benefiting Donald Trump.
Most of the reactions on Twitter, however, poked fun at the governor for his weight.
One Trump partisan pointed to Christie's friendly relations with President Barack Obama as the cause of his unpopularity with the GOP voter base.
Others played up references to Christie's previous missteps, such as the 2013 affair involving the closure of a bridge to New York City, blamed on a vindictive aide.
... or Christie's unpopular policies in New Jersey.
One Rubio backer said she was sad to see Christie go, linking a video of his baseball hijinks.
You can share this story on social media: