Or your money back: Monsanto execs return $4mn in bonuses after SEC settlement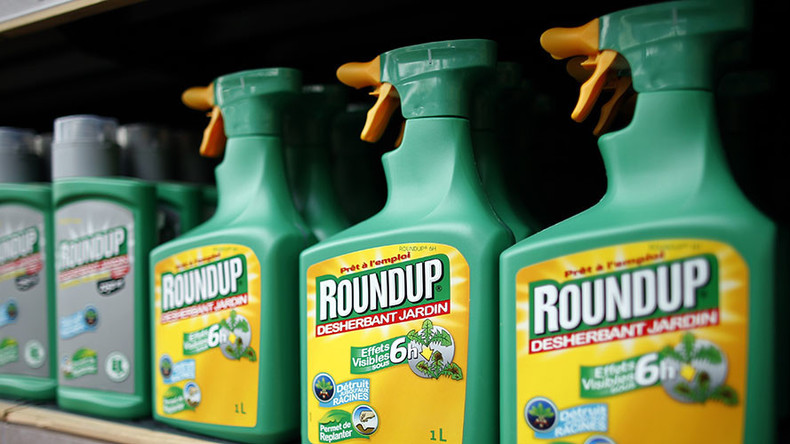 Two Monsanto executives returned their lavish bonuses, amounting to nearly $4 million, after the agribusiness giant agreed to pay federal regulators $80 million as part of a settlement over accounting violations.
Monsanto agreed with the Securities Exchange Commission on Tuesday to pay the sum, settling claims that the company had insufficient accounting controls to track millions of dollars in rebates it offered to retailers and distributors of Roundup, one of Monsanto's most profitable products. The rebate campaign was a response to fierce competition from generic version of the herbicide.
The promotion paid off, giving Monsanto a boost in revenue in from 2009 to 2011. However, the St. Louis-based company did not recognize the associated costs that came along with rebates, leading to misstated profits over a three-year period.
"As a result of the improper accounting, Monsanto met consensus earnings-per-share analyst estimates for fiscal year 2009," according to the SEC filing on the case.
What is strange about the settlement is that Monsanto's top executives have voluntarily agreed to give their generous bonuses back to the company. Longtime CEO Hugh Grant – no relation to the famous actor – agreed to return $3,165,852 in cash bonuses as well as stock awards to Monsanto, and former chief financial officer Carl Casale will give back $728,843.
Neither man was ever accused of any wrongdoing by the SEC, which makes their decision to return the bonuses not just strange, but unheard of. Under the Sarbanes-Oxley Act of 2002, the SEC does have the power to go after executive bonuses, but this is unlikely to happen unless the executives are being accused of misconduct, according to The Washington Post.
Some Monsanto bosses were actually forced to give up money as part of the settlement. Three accounting and sales executives will pay penalties totaling $185,000, with the accountants agreeing to be temporarily suspended from SEC practice.
In a statement, Monsanto said that it saved up the entirety of the $80 million for the penalty in fiscal year 2015. Unsurprisingly, the company did not admit wrongdoing as part of the settlement.
"The company is pleased to put this matter behind it and remains focused on building value for its shareowners," the company said in a statement.
READ MORE: Monsanto, US, & Gates Foundation pressure Kenya to reverse GMO ban
The settlement is part of the SEC's push to focus on corporate accounting abuses since Mary Jo White took over as chairman of the agency in 2013. Investigations into accounting fraud have more than doubled since, going from 53 in 2013 to 114 through September 2015, according to The New York Times.
"Corporations must be truthful in their earnings releases to investors and have sufficient internal accounting controls in place to prevent misleading statements," White said on Tuesday.
You can share this story on social media: