US intelligence chief echoes Putin, says world more dangerous after end of USSR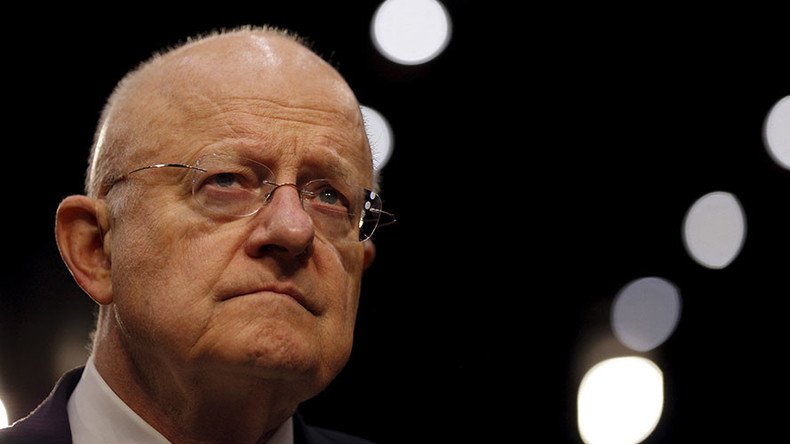 Russian President Vladimir Putin may have found an unlikely ally in the US Director of National Intelligence, James Clapper, who has said that the world was a "safer place" when the Soviet Union existed due to the "basic bipolar contest" between the two superpowers.
Clapper made the statement on Tuesday at a Senate Armed Services Committee, which was providing an annual assessment of top global threats posed to the United States.
The Director of National Intelligence was asked by Senator Tom Cotton whether the world was facing the worst global threat environment that he had experienced.
"Well it is certainly the most diverse array of challenges and threats that I can recall," Clapper responded, adding that this was partly to do with "the change in the bipolar system that did provide a certain stability in the world."
It was "the Soviet Union and its community, its alliance and the West, led by the United States and adversely all other threats were sort of subsumed in that basic bipolar contest that went on for decades and was characterized by stability," Clapper said.
"When that ended, that set off a whole range of, a whole group of forces, I guess, or dynamics around the world that had changed."
Clapper mentioned in his testimony the threats posed by Islamic State and other Islamist terrorist groups.
President Putin famously stated on April 25, 2005, that: "Above all, we should acknowledge that the collapse of the Soviet Union was a major geopolitical disaster of the century," during his annual address to the Russian Federal Assembly.
But Russia was not trying to recreate the USSR, Putin insisted many times. Instead, he called on the West to abandon its "Cold War mentality."
"The bipolar system collapsed," Putin said in December 2015. "And our partners should have thought about how to become moral leaders of the newly emerging global relations. But they continued to act and think in the old ways, using Cold War clichés."
You can share this story on social media: