'Complete abdication of duty': IRS gives 'social welfare' status to Karl Rove's 'dark money' group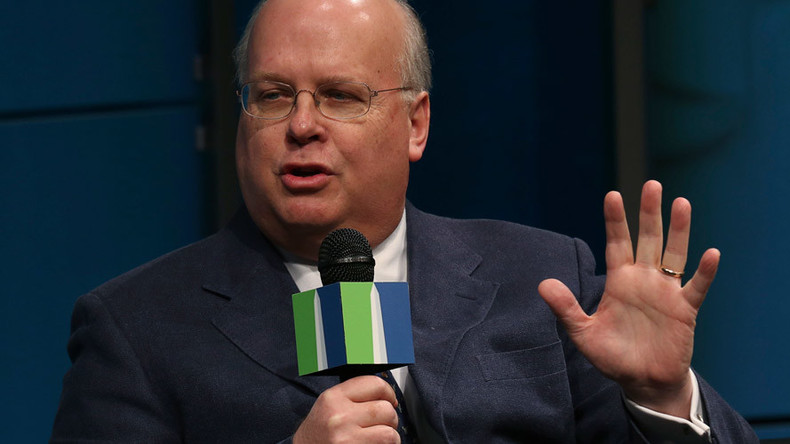 It took over five years for the Internal Revenue Service to grant Republican strategist Karl Rove's Crossroads GPS group non-profit status. The political advocacy organization has spent millions on ads, the Center for Responsive Politics reported.
The lobbying group was established in June of 2010, just months after the Supreme Court's Citizens United decision freed 5019(c)(4) organizations like Crossroads Grassroots Policy Strategies (GPS) to engage in more politicking than before. The organization spent millions of dollars on attack ads against President Barack Obama in 2012.
The IRS' tax exemption code is usually designated for social welfare organizations such as civic leagues, and employee and homeowner associations. However, the IRS states that "substantial lobbying activities sometimes also are classified as social welfare organizations."
After deliberating for over five years, the IRS gave Rove's group non-profit status in November, according to documents obtained by The Center for Responsive Politics (CPR), a non-partisan organization which tracks the influence of money on US elections and public policy. Crossroads GPS has raised more than $330 million, with the majority of the funds spent on election-related ads and candidate support.
The news was welcomed by Crossroads GPS President Steven Law. "We have always taken compliance very seriously, so we're not surprised by the final result," Law told The Hill in a statement.
"What we were surprised by was how long it took and how people outside the IRS improperly tried to influence and politicize the process, not just against us but against many other law-abiding advocacy groups."
According to CPR, Crossroads GPS has become "a symbol of the current malleability of campaign finance rules" run by "seasoned political operatives" and represented by the "finest campaign finance lawyers in the country." Despite its acronym, GPS has no grassroots support in terms of fundraising or volunteers. The organization is required to report what it spends, but is not required to publicly disclose donor information.
The Hill reported that campaign finance reformers were incensed by the decision, which they believe validates the expenditure of politically motived "dark money" on a colossal scale.
"By no stretch of the imagination can Crossroads GPS be considered a 'social welfare' organization," Fred Wertheimer, president of Democracy 21, a campaign finance reform group, told the outlet. "It is a political operation – the brainchild of political operative Karl Rove as a means to provide secrecy for donors who want to influence elections."
Wertheimer said the IRS' decision was "a complete abdication of the agency's duty to enforce the tax laws."
Crossroads GPS has a sister organization called American Crossroads, which is a super PAC also established by Karl Rove. It was spun off from Crossroads in 2010 to raise funds from donors to promote Republican candidates.
"You know, disclosure was very important to us, which is why the [super PAC] was created," said American Crossroads co-founder Carl Forti at the time to NPR. "But some donors didn't want to be disclosed, and, therefore, the (c)(4) was created."
Crossroads' first foray into policy advocacy began after the 2010 elections, when it began to run radio advertisements urging members of Congress to vote against tax increases.
ProPublica analyzed the purchase of political advertising on broadcast television in the 2012 national election cycle by category, and showed that two tax-exempt nonprofit social welfare groups, Crossroads GPS and the Koch brothers' Americans for Prosperity, had outspent all the other groups combined, including political parties, political action committees, super PACS, labor unions, and trade associations.
Karl Rove has often been referred to as the mastermind behind George W. Bush's transformation from a "boozing brat" to state leader and then president in just under a decade, according to The Guardian.
You can share this story on social media: