New Lyme disease bacteria discovered – US national health agency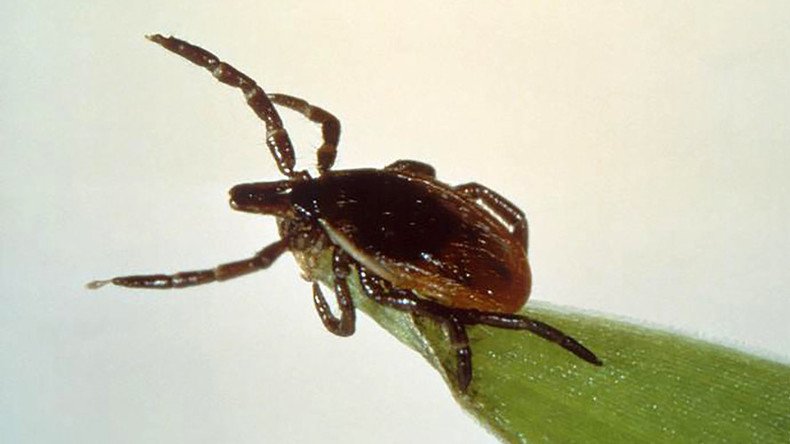 Scientists have found a new bacteria, Borrelia mayonii, that triggers Lyme disease in humans, according to CDC. Until now, Borrelia burgdorferi was the only species believed to cause Lyme disease in North America.
The bacteria is called Borrelia mayonii, and was found by the Centers for Disease Control and Prevention (CDC), along with the Mayo Clinic and health officials from Minnesota, Wisconsin, and North Dakota, the official statement said.
Researchers from Mayo Clinic in Rochester, Minnesota, first suspected the chance a new strand of bacteria might exist after they had carried out lab tests on 9,000 people with Lyme disease, and six results were unusual, according to the study published in Lancet Infectious Diseases.
Previously, only one bacterium was known to trigger the disease in North America: B. Burgdorferi. The newly-discovered strand causes similar symptoms, but with several differences.
Both bacteria cause fever, headache, rash, and neck pain in the early stages of infection (days after exposure) and arthritis in later stages of infection (weeks after exposure).
Borrelia mayonii, however, adds nausea and vomiting to the picture, as well as triggers diffuse rashes (as compared with a single rash caused by Borrelia burgdorferi, the so-called bull's eye).
Plus, the findings suggest that Borrelia mayonii triggers higher concentration of bacteria in the blood, and it has only been found in the US upper Midwest.
"This discovery adds another important piece of information to the complex picture of tickborne diseases in the United States," Dr. Jeannine Petersen, microbiologist at the Centers for Disease Control and Prevention, said in the press release.
There are some 300,000 cases of Lyme disease in the US yearly, CDC stated. It is transmitted via bites by the blacklegged 'deer' tick, and is rarely fatal: normally, the patients get well after a course of oral antibiotics.
The patients infected with the new bacteria could use the same antibiotics as those with Borrelia burgdorferi.
However, it's too early to tell if the newly-discovered bacterium is more or less dangerous than the earlier-known one, researchers said.
"We have fairly limited information in that our study described six patients. We need more patients in order to capture the full spectrum of those who might have less severe symptoms and those who might have more severe ones," Petersen told Reuters.
You can share this story on social media: