Obama asks Congress for $1.8 billion to fight Zika virus, cautions against panic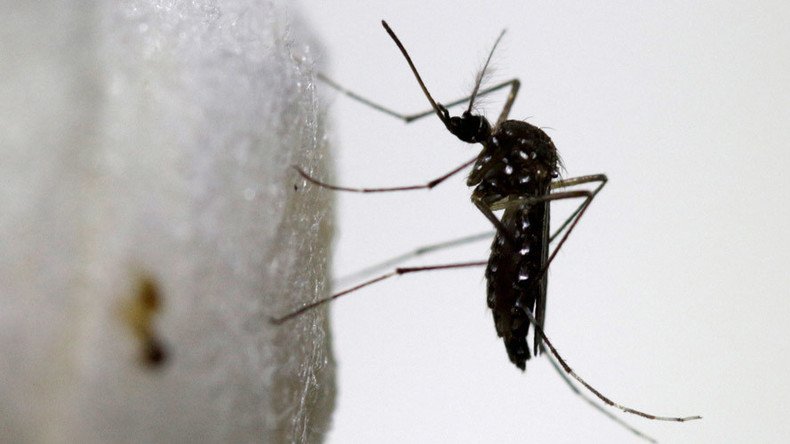 As the White House previewed his $1.8 billion emergency funding request and 2017 budget proposals for Congress, President Barack Obama said that "there shouldn't be panic" among the public concerning the spread of the Zika virus.
"The good news is this is not like Ebola. People don't die of Zika. A lot of people get it and don't even know that they have it," Obama said in a CBS interview that aired on Monday. "What we now know, though, is that there appears to be some significant risk for pregnant women or women who are thinking about getting pregnant."
The Zika virus is responsible for causing a head or brain birth defect called microcephaly. It has spread primarily in Brazil and other South and Central American countries, as well as the Caribbean, and is most often transferred by the Aedes aegypti mosquito species, which is also found in the southern United States and Gulf of Mexico. A total of 26 countries and territories have been affected, according to the Pan American Health Organization.
If approved by Congress, Obama's request would give the Centers for Disease Control and Prevention (CDC) $828 million to develop mosquito control techniques, vaccines, diagnosis testing, and educational programs, as well as provide resources for at-risk, low-income pregnant women. Foreign aid to affected countries would increase by $335 million to research funding and pay for health worker training, while an additional $250 million in additional Medicaid funds would be allocated to Puerto Rico.
Since December, 50 Americans traveling abroad contracted the virus in affected countries before returning home. The only known case of the virus being contracted within the US was observed in Dallas, where a man returning from infected areas overseas transmitted the virus via sexual contact, prompting the CDC to create new guidelines.
The funding request, which is to be made official on Tuesday, comes a week after the World Health Organization declared an international public health emergency.
Identifying the disease is difficult because a positive result from the tests currently available could indicate the presence of similar "cousin" viruses like dengue, and not just Zika. Anthony Fauci, director of the National Institute of Allergy and Infectious Diseases, which is an agency of the National Institutes of Health, pushed for more vaccine research while speaking at the White House on Monday, saying a preventive injection could be ready sooner than the typical three to five years usually required.
"When you're in an emergency situation, I think you can move much more quickly than that and get an accelerated approval," Fauci said.
If Congress grants emergency status to the funding, it would be available immediately, as opposed to on October 1, 2016, the beginning of the 2017 fiscal year.
Senate Majority Leader Mitch McConnell (R-Kentucky) has invited the Obama administration to meet with Senate leaders to discuss his Zika plan on Tuesday, USA Today reported.
"Protecting Americans, particularly children, from communicable diseases is a high priority for everyone," McConnell's Deputy Chief of Staff, Don Stewart, told USA Today. "And given limited federal resources, we expect the administration will brief Congress on their funding priorities at the briefing."
When asked how the $1.8 billion would be paid for, White House Press Secretary Josh Earnest told reporters, "Those are the kinds of things Congress will have to work out." Fauci said current funding in other programs would have to be diverted, USA Today reported.
Top Democratic Congresswoman Nancy Pelosi (California) told ABC News that the budget should also include financial backing for the water crisis in Flint, Michigan, stressing "we have a moral responsibility to be there for the thousands of children who have already been exposed to unconscionable levels of lead."
You can share this story on social media: