Cop seeks $10mn from family of black teen he killed, claims he's 'traumatized'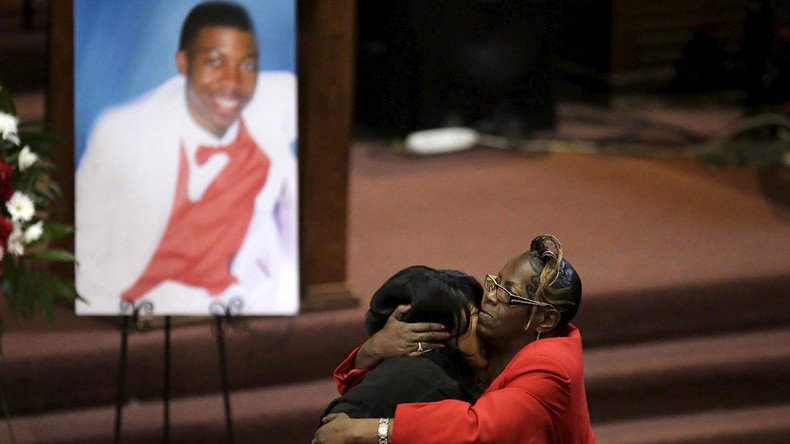 A Chicago police officer is suing the family of a teenager he shot in December, claiming his psyche was "traumatized" by the fatal incident.
On Friday, white police officer Robert Rialmo, 27, filed a suit against the LeGrier family, whose son he killed less than two months ago, seeking $10 million in damages. The officer claims the black 19-year-old college student attempted to hit him with a baseball bat, swinging it close to the officer's head. This forced him to open fire, killing two and people and wounding one other.
Early on the morning of December 26, Northern Illinois University student Quintonio LeGrier called 911 asking police officers to come to a home on Chicago's West Side. The young man, who was reportedly mentally ill, did not give his name or many details as to why he wanted a police presence. He only said he was being threatened and that an emergency was taking place.
LeGrier and a neighbor, Bettie Jones, 55, were fatally shot by Chicago Police Officer Robert Rialmo minutes later. The teen's father Antonio LeGrier was shot in the chest. but survived.
Officer Rialmo's attorney said his client, who shot Quintonio LeGrier six times, wants to send an important message that police are "not targets for assaults" and "suffer damage like anybody else."
"Ever since the McDonald payoff, people are treating officer-involved confrontations like a lottery ticket and they're waiting to cash it in," Rialmo's attorney, Joel Brodsky, told the Tribune, referring to a recent high-profile compensation case in Chicago.
The lawsuit claims that causing death to two people will "continue to cause...extreme emotional trauma" to police officer.
LeGrier family, which filed a wrongful death lawsuit days after the shooting took place, sees the situation from a different angle.
"That's a new low even for the Chicago Police Department," said family attorney Basileios Foutris. "First you shoot them, then you sue them."
"After this coward shot a teenager in the back ... he has the temerity to sue him?" Foutris told the Chicago Tribune.
The lawyer questioned allegation that student attacked police officer since he called 911 himself demanding help.
"If you're calling multiple times for help are you going to charge a police officer and try to hit him with a bat? That's ridiculous," Foutris said, noting that the youth's father also dialed the emergency number.
The Chicago PD has been under fire for months due to a series of officer-involved shootings that killed several people. The public deemed the incidents as part of a larger pattern of excessive use of force by Chicago police.
The shooting of the LeGrier family sparked even more protests against Chicago police brutality, with demonstrators claiming the police are killing civilians instead of protecting them.
Hundreds of protestors were calling for a resignation of Mayor Rahm Emanuel and an investigation into his administration.
Amid the protests, the Chicago PD's superintendent Garry McCarthy was forced to resign, and the mayor created a special police accountability task force to review police officers' conduct.
You can share this story on social media: